Russia Probe: Oligarch Boasted Of US Influence After Trump Victory
@alexvhenderson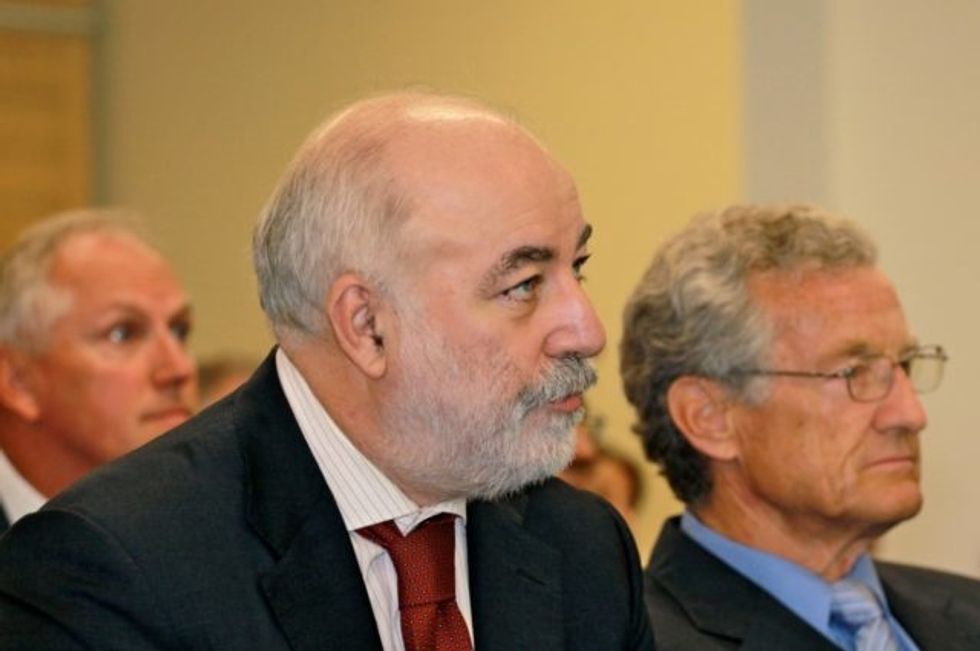 Reprinted with permission from AlterNet.
Viktor Vekselberg is among the Russian oligarchs that Michael Cohen came into contact with during his years as President Donald Trump's personal attorney. The 61-year-old Ukraine-born Vekselberg has had business and political contacts in the U.S. for decades—and after the 2016 presidential election, reportedly bragged about his ties to the Trump Organization.
"Soon," Bloomberg News reports in a new article, "Trump would be in the White House, and Vekselberg would be privately boasting of having the pull needed to help achieve the sanctions relief the Kremlin was craving."
But sanctions relief, according to Bloomberg, is the last thing Vekselberg experienced after Trump was sworn in as president—and his U.S. activities have cost him billions of dollars in the Trump era.
Bloomberg quotes former Pentagon official Michael Carpenter as saying that Vekselberg "was deeply implicated in efforts to influence leaders and politicians here in the U.S." And his interactions with American politicians and businesspeople caught the attention of Special Counsel Robert Mueller.
After being questioned by Mueller's team in March 2018 as part of the Russiagate probe, Vekselberg was hit with stiff sanctions—and according to Bloomberg, Vekselberg has since "lost about $3 billion of his-now $13.4 billion fortune, mainly due to declines in the market values of his minority stakes" in Swiss companies and the aluminum company RUSAL (for which fellow oligarch Oleg Deripaska served as president).
Vekselberg's financial woes, Bloomberg reports, also include an "estimated $2 billion or more of stocks and cash that have been frozen or tied up in banks as a result of the U.S. penalties."
Before being banned from the U.S., Vekselberg had a green card and spent a lot of time pursuing American businesspeople and politicians—both Democrat and Republican. The politicians Vekselberg reached out to, according to Bloomberg, ranged from former California Gov. Arnold Schwarzenegger to Bill and Hillary Clinton.
When Mueller's team questioned Vekselberg in March, Bloomberg reports, they wanted to know all about his connection to Michael Cohen—including hundreds of thousands of dollars worth of payments his company's United States affiliate made to the former Trump attorney.
Cohen is awaiting sentencing for federal crimes that he has confessed to. On August 22, Cohen pled guilty to a total of eight crimes ranging from bank fraud and tax fraud to campaign finance violations. And recently, Cohen also pled guilty to lying to Congress about Trump's real estate projects in Moscow. Cohen is now cooperating fully in Mueller's probe.
Vekselberg, who was born in Ukraine in 1957, is the owner of the Russian conglomerate Renova Group—and even with the sanctions, he remains one of the richest people in Russia.
Alex Henderson is a news writer at AlterNet and veteran political journalist. His work has also appeared in Salon, Raw Story, Truthdig, National Memo, Philadelphia Weekly, Democratic Underground, L.A. Weekly, MintPress News and many other publications. Follow him on Twitter @alexvhenderson.