#EndorseThis: Samantha Bee Blitzes Covfefe, Kushner, And Trump's Hobo Doctor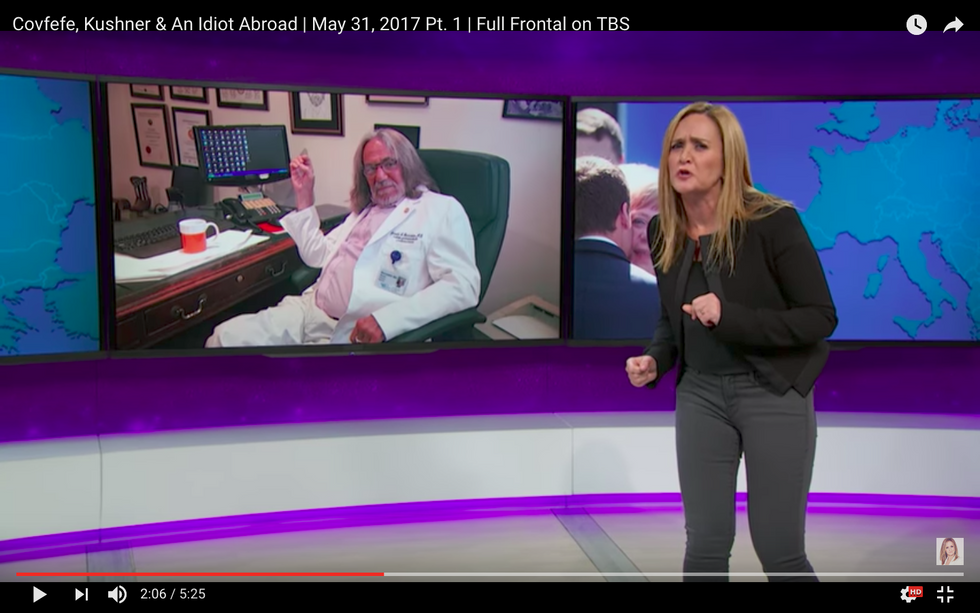 Samantha Bee examines all the latest disasters from the world of Donald Trump, covering his foreign tour, his incoherent tweeting, and the travails of his son-in-law. Following a hilarious review of the "covfefe" kerfuffle, she foresees a grim future where the president's criminal defense lawyers vet all of his precious tweets, and Jared Kushner ends up in prison (prompting Ivanka to publish a memoir of her life as a single mom, cribbed from #BlackLivesMatter activists with jailed husbands).
Sam is just brimming with tart observations about the president and his entourage, even including the physician who provided Trump's bogus campaign check-up last year — or as Sam puts it, "that Venice Beach hobo you call a doctor."
Yes, this girl is on fire. Just like our country.