Seattle Area Braces For Heat; Wildfires Hit Eastern Washington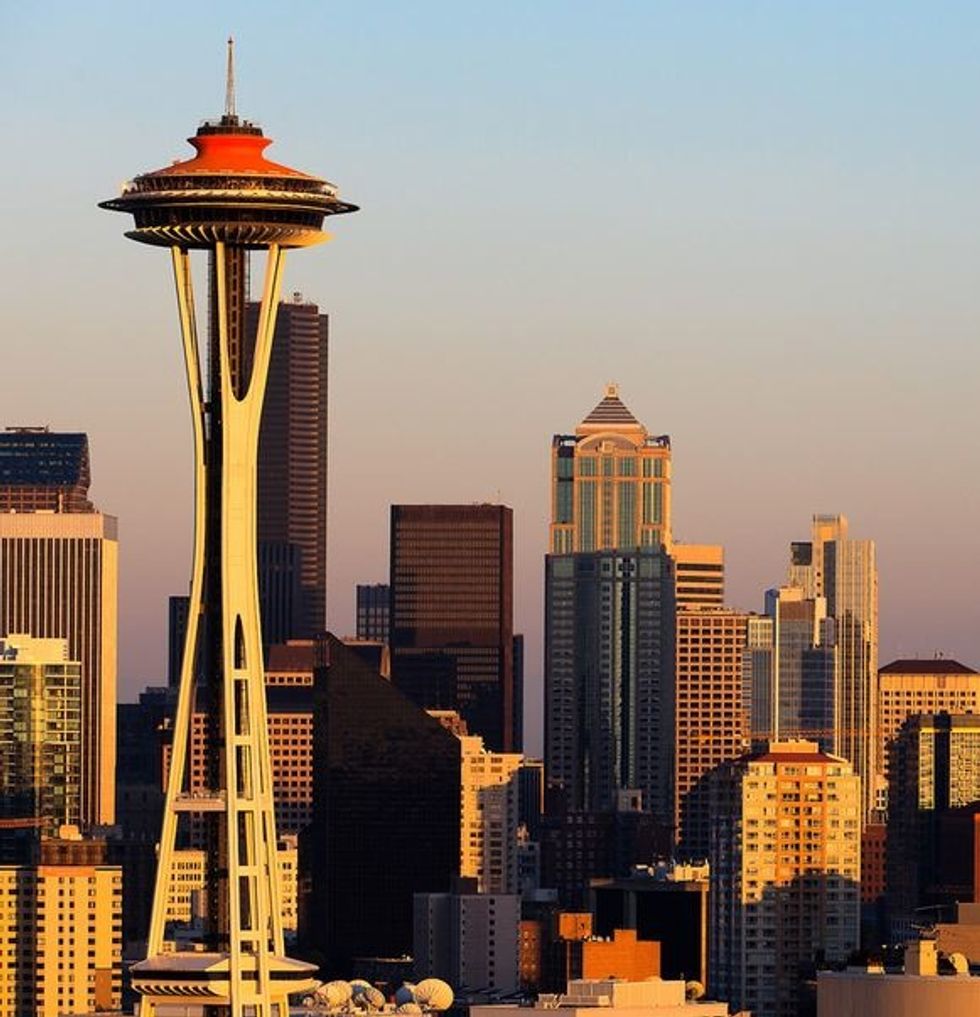 By Paige Cornwell and Colleen Wright, The Seattle Times
SEATTLE — A heat wave expected this weekend could aggravate raging wildfires in Central and Eastern Washington.
Temperatures there are expected to climb past 100 degrees, according to Matt Fugazzi, forecaster for the National Weather Service in Spokane. A hot, dry spell, he said, can turn land into "organic gasoline, just waiting for any spark or trigger."
The hottest temperatures of the year so far are expected in the Puget Sound area as well.
The state Department of Natural Resources (DNR) already is fighting five fires. The largest is in Chelan County near Entiat; there are three in Douglas County and one in Stevens County.
The Mills Canyon Fire, about two miles west of Entiat in Central Washington, grew to 28 square miles Thursday evening and threatened more than 200 structures. The fire was considered zero percent contained.
Residents of 109 homes were told to evacuate immediately and residents of an additional 122 were told to be on alert or be ready to evacuate. A 30-mile stretch of Highway 97A was closed for a time Thursday when it was covered by heavy smoke and debris. The highway reopened Thursday evening.
The Lake Spokane Fire, about 23 miles northwest of Spokane, burned about 1 square mile, but was 80 percent contained as of Thursday afternoon, The Associated Press reported.
The fire threatened about 60 homes Thursday, and the Spokane Lake campground is closed while crews use the site, according to the Northwest Interagency Coordination Center.
The three fires in Douglas County all were at least 50 percent contained.
This year's firefighting preparations began two weeks earlier because it's been so dry, said DNR spokeswoman Debbie Robinson. Fugazzi added that extreme heat and dry conditions usually don't pose a threat until August.
Eastern Washington also has been under a burn ban since July 1. All fires are illegal unless contained within an approved fire ring in a designated campground.
With help from the U.S. Forest Service and the U.S. Bureau of Land Management, DNR fire crews will patrol recreational areas for bonfires and inform the public about wildfire danger, Robinson said.
The Puget Sound area might see temperatures rise into the 90s this weekend, said Brent Bower, hydrologist and fire-weather forecaster for the National Weather Service.
An excessive-heat watch is in effect for the Seattle area from Saturday morning through Sunday evening. Highs both days will be in the upper 80s to lower 90s; overnight lows won't fall below 65 degrees, according to the weather service.
"It's our hottest stretch for the year," Bower said.
A thunderstorm could hit the Seattle area Saturday night and cross the Cascades on Sunday.
A particularly wet storm can dampen the potential for fires east of the mountains, but it also brings the potential for lightning strikes.
Officials noted that Thursday was the 13-year anniversary of the Thirty Mile Fire, where four firefighters died while battling a blaze in the Okanogan-Wenatchee National Forest.
"We continue to remember, reflect and learn," from the 2001 incident, the Northwest Interagency Coordination Center said in a statement.
Photo: Maxime via Flickr
Interested in national news? Sign up for our daily email newsletter!