Syrian Rebels Do Not Support U.S. Interests: Top General
@AFP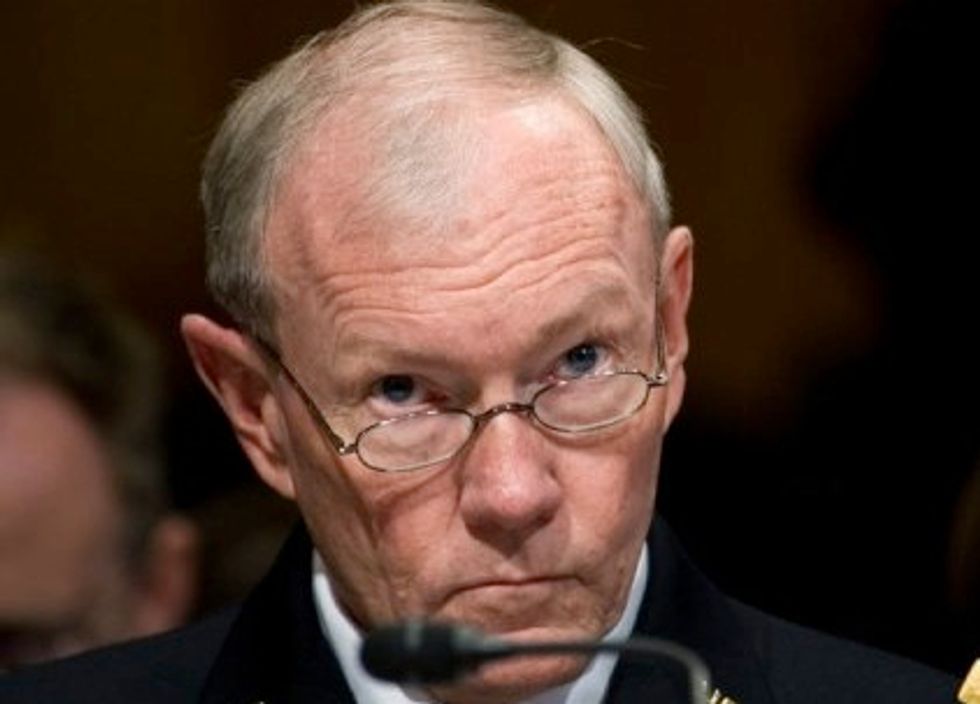 WASHINGTON (AFP) – U.S. armed intervention in Syria would not resolve the civil war and rebel forces cannot be relied on to back American interests, the top military chief said in a letter to Congress.
Pushing back against calls for air strikes and other action, General Martin Dempsey said in a letter to one lawmaker that U.S. military leaders were not "reticent, weary or risk averse" but rather mindful of the costs of war and "pragmatic about the limits of military force."
He said knocking out Syrian President Bashar al-Assad's air force was an option but it could drag the United States into an open-ended war.
"The loss of Assad's air force would negate his ability to attack opposition forces from the air, but it would also escalate and potentially further commit the United States to the conflict," Dempsey wrote in a letter dated August 19 to Representative Eliot Engel, the ranking Democrat on the House Foreign Affairs Committee.
"Syria today is not about choosing between two sides but rather about choosing one among many sides," Dempsey wrote.
"It is my belief that the side we choose must be ready to promote their interests and ours when the balance shifts in their favor.
"Today, they are not."
Dempsey, who is the president's top military adviser as chairman of the Joint Chiefs of Staff, has previously voiced caution over any military action in the Syrian conflict.
The four-star general, who commanded troops in the Iraq war, has said that American experience in Iraq showed the difficulty of restoring stability after toppling a regime.
In his letter, Dempsey said the United States could do more to cultivate a moderate opposition in Syria "if asked to do so."
Dempsey was replying to a letter from Engel, who had questioned the general's assessment of the potential military options that had left out discussion of cruise missile strikes.
Photo Credit: AFP/Karen Bleier