#EndorseThis: Tammy Duckworth Zings Trump With Derisive Nickname Of His Own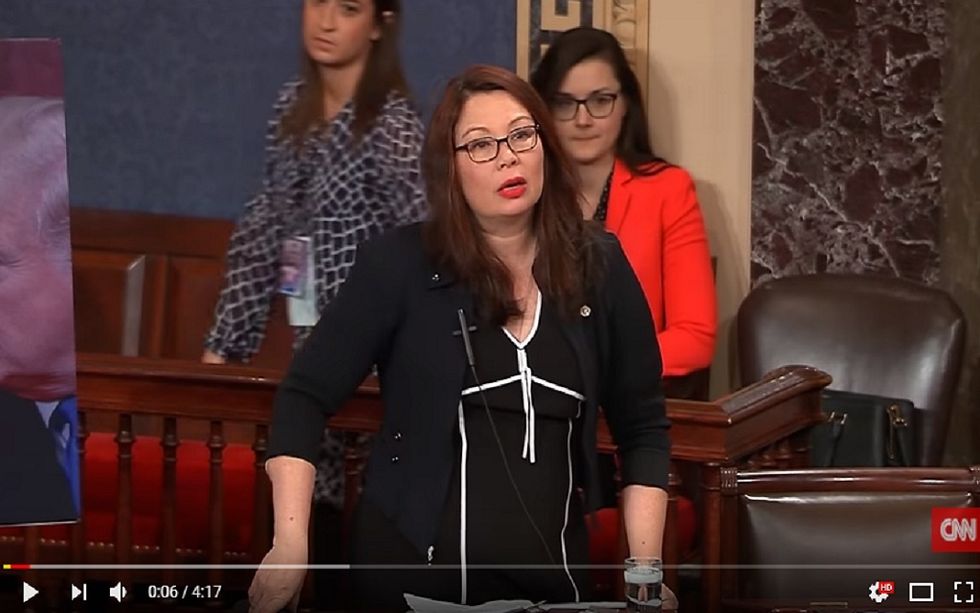 Fighting Donald Trump on his own level is not always a good idea. When our insecure, juvenile POTUS "brands" an opponent "Lyin' Ted" or "Dicky Durbin," it's often best to move on and let Trump's pathos and lack of class speak for itself.
But there comes a time to return fire. On Saturday, Illinois senator and Army combat veteran Tammy Duckworth decided she had had enough from Trump after he tweeted that Democrats are "holding the military hostage" by voting down a partisan, temporary funding bill to keep the government open under GOP terms.
Reminding us that Trump is a "five-deferment draft dodger" who now has the chutzpah to lecture war vets in Congress about taking care of our military, Duckworth nails him with a brand-new nickname.
Just click.