Tennessee Senate Race Scaring Trump
@EricBoehlert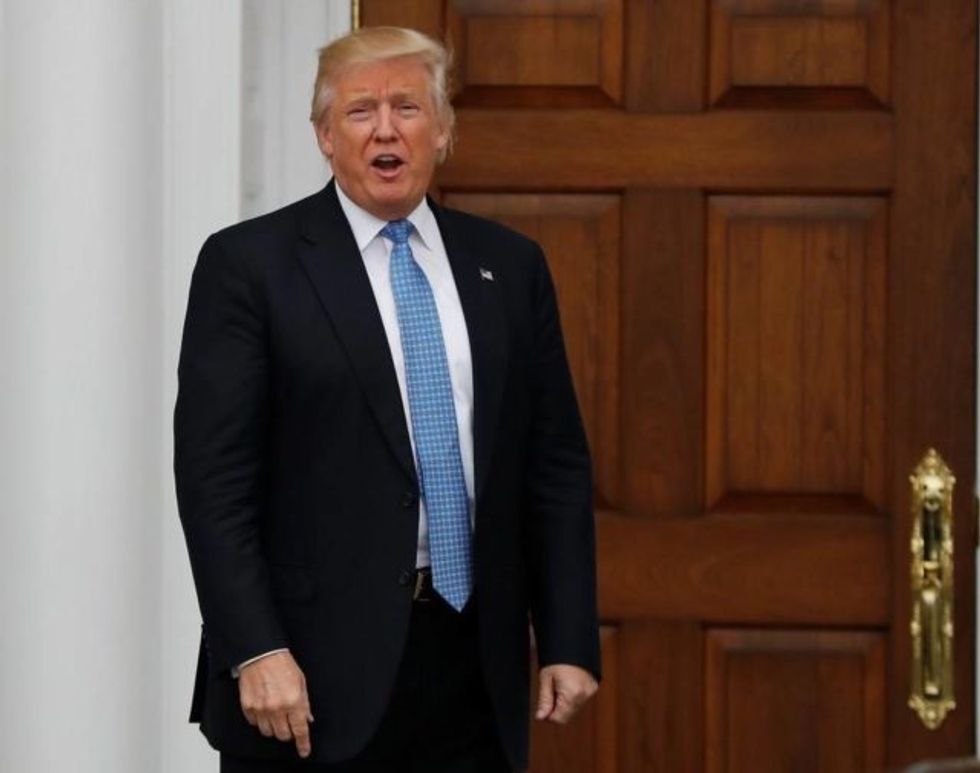 Reprinted with permission from Shareblue.com
Privately contradicting his public boasts about the state of Tennessee's U.S. Senate race, Trump told donors behind closed doors this week the Democratic candidate there is "tough" and the race remains winnable for Democrats.
Trump won Tennessee by 26 points in 2016. But the party there is struggling with this year's Senate race.
"It's close. It's very close," Trump warned donors, as he discussed the campaign of Rep. Marsha Blackburn (R-TN). "She was down by a little bit a couple of months ago, now she's pulled even. We're in a very even race,"
He later stressed, "I do want to tell you get out there and make sure everybody that you know votes for Marsha because it's going to be a tough election. It's going to be very close."
That's a very different message than the one Trump gave at a Nashville rally on Tuesday, where he mocked Democratic candidate Phil Bredesen as "a total tool" whom he'd never heard of.
But Blackburn, like lots of Republicans these days, is trailing badly among women voters, even in deeply red states. Just 46 percent of women in the state view her favorably, compared to 72 percent of women who approve of Bredesen.
Tennessee in the age of Trump continues to give the GOP fits, even though an election there ought to be a layup for Republicans, since no Democrat has won a statewide contest there in 12 years.
Republicans are being forced to defend the Senate seat only because incumbent Bob Corker, after being on the receiving end of Trump's childish ridicule, decided to retire.
The GOP quickly became so concerned about Blackburn's campaign prospects that it launched a concerted effort to convince Corker to un-retire.
Corker refused. He also refused to campaign against Bredesen, and he could not give a strong answer when asked by reporters why he was endorsing Blackburn.
Meanwhile, Trump remains a weak surrogate for the GOP, showing no interest in campaigning for others. Tuesday's rally in Nashville, which was supposedly designed to boost Blackburn's campaign, reiterated that fact, as Blackburn became a footnote during Trump's me-centered address.
"In his signature free-wheeling style, Trump spoke for over an hour, touting his enthusiasm for everything from tax reform to plans for new airports, calling House Minority Leader Nancy Pelosi an 'MS-13 lover,' and mentioning Blackburn's name just a handful of times," the Atlantic reported.
Trump did the same thing earlier this year while supposedly campaigning for Republican Rick Saccone during the special election held in Pennsylvania's 18th District. But during a local rally there, Trump rarely mentioned the GOP candidate. Saccone then lost in a district that voted overwhelmingly Republican in 2016.
The GOP is desperate to avoid a repeat in Tennessee, but it's not looking too good for them.