Texas GOP Congressman Blasts Trump For Aiding And Abetting Putin
@EricBoehlert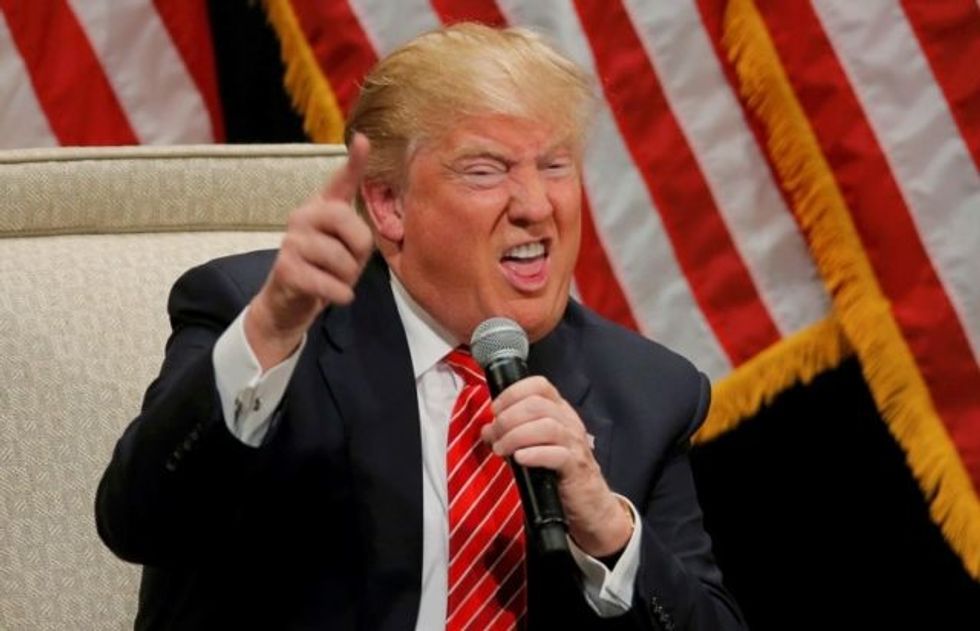 Reprinted with permission from Shareblue.
In the most forceful rebuke yet from a Republican member of Congress who's up for re-election this year, Rep. Will Hurd (R-TX) has denounced Trump's capitulation to Russia.
"Over the course of my career as an undercover officer in the C.I.A., I saw Russian intelligence manipulate many people. I never thought I would see the day when an American president would be one of them," Hurd writes in an op-ed column published in the New York Times' Friday edition.
Hurt's critique came after Trump met privately with Russian President Vladimir Putin in Helsinki, Finland, on Monday, and then spent the whole week trying to explain what was said in the meeting, and why he publicly sided with Putin over U.S. intelligence regarding Russia's attacks on the 2016 election.
"By playing into Vladimir Putin's hands, the leader of the free world actively participated in a Russian disinformation campaign that legitimized Russian denial and weakened the credibility of the United States to both our friends and foes abroad," the Congressman wrote.
Hurd is one of several dozen House Republicans who find themselves in competitive races as a blue wave of Democratic voter enthusiasm spreads this year. Hurd won his House seat in 2016 by just 1 point, and he represents a district Hillary Clinton won by 3 points.
His election run this year is being described as "Texas' most competitive Congressional race."
Hurd's break with Trump suggests at least one Republican sees ongoing obedience to Russia as a political loser in swing districts.
Overall however, most Republicans, afraid of criticizing Trump and his loyalists, have remained publicly silent, or offered up timid rebukes regarding Trump's behavior in Helsinki this week.
And on Thursday, every single Republican member of the House Intelligence Committee voted to shield Trump from scrutiny about his one-on-one meeting with Putin in Helsinki.
Hurd's reprimand follows a New York Times report that in January 2017 senior intelligence officials privately presented Trump with extensive evidence that Putin had personally ordered cyberattacks against the U.S. in an attempt to sway the 2016 elections.
Meanwhile, the White House is now preparing to welcome Putin to Washington, D.C., just two years after he launched the cyberattack on the U.S. The news of Putin's pending visit stunned members of Trump's team.
"That's gonna be special," Director of National Intelligence Dan Coats said when he was notified about Putin's visit during a televised interview with MSNBC's Andrea Mitchell.
It's clear Republicans are struggling to handle Trump's aggressive loyalty to Russia.
Published with permission of The American Independent.