This May Be The Best Small-Government Argument For Same-Sex Marriage You'll Ever Read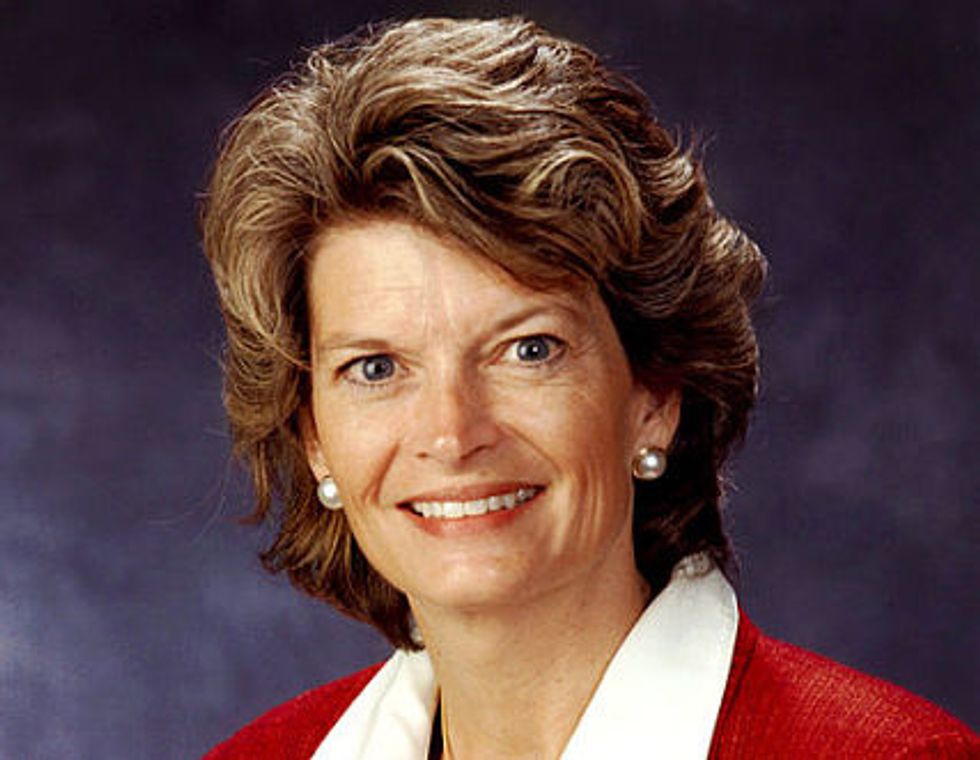 Senator Lisa Murkowski (R-AK) became the third Republican U.S. senator to express support for marriage equality Wednesday, and it didn't even take one of her children coming out — that we know of. Alaska's senior senator was actually persuaded by other people's children.
In her op-ed explaining her decision, she described an Alaskan foster family she recently nominated for an "Angels in Adoption" award:
I bring them up because the partners were two women who had first made the decision to open their home to provide foster care to the eldest child in 2007.  Years later – and after a deployment abroad with the Alaska National Guard for one of them – they embraced the joy and sacrifice of four adopted children living under the same roof, with smiles, laughter, movie nights, parent-teacher conferences and runny noses.

Yet despite signing up and volunteering to give themselves fully to these four adorable children, our government does not meet this family halfway and allow them to be legally recognized as spouses. After their years of sleepless nights, after-school pickups and birthday cakes, if one of them gets sick or injured and needs critical care, the other would not be allowed to visit them in the emergency room – and the children could possibly be taken away from the healthy partner.  They do not get considered for household health care benefit coverage like spouses nationwide.  This first-class Alaskan family still lives a second-class existence.
This couple managed to convince Murkowski — who lost to Tea Partier Joe Miller in her last GOP primary and went on to be re-elected as a write-in candidate — to join the majority of Americans who support same-sex marriage. And in turn the senator has now put together the definitive small-government conservative argument for same-sex marriage:
First, this is a personal liberty issue and has to do with the most important personal decision that any human makes. I believe that, as Americans, our freedoms come from God and not government, and include the rights enumerated in the Declaration of Independence: life, liberty and the pursuit of happiness. What could be more important to the pursuit of happiness than the right to choose your spouse without asking a Washington politician for permission? If there is one belief that unifies most Alaskans – our true north – it is less government and more freedom. We don't want the government in our pockets or our bedrooms; we certainly don't need it in our families.

Secondly, civil marriage also touches the foundation of our national culture: safe, healthy families and robust community life. In so many ways, sound families are the foundation of our society. Any efforts or opportunity to expand the civil bonds and rights to anyone that wants to build a stable, happy household should be promoted.

Thirdly, by focusing on civil marriage — but also reserving to religious institutions the right to define marriage as they see fit — this approach respects religious liberty by stopping at the church door.
LGBT activists may quarrel with the particulars and with the simple fact that these elementary arguments must even be made. But this puts the case for equal marriage in the language of the more than 40 percent of America that votes Republican no matter what. And if liberty, God, more freedom, liberty, and family aren't good enough for them.
She puts a little
on top:
I recently read an interview where Ronald Reagan's daughter said that she believes he would have supported same-sex marriage, that he would think, "What difference does it make to anybody else's life?" I also think because he wanted government out of peoples' lives, he would not understand the intrusion of government banning such a thing. This is not what he would have thought government should be doing."
Would Reagan have been for same-sex marriage? Maybe — once he was out of office, the way he supported an assault weapon ban. But does it matter? No. Murkowski, like Reagan, knows her audience.
Regardless of what the Supreme Court decides about same-sex marriage next week, marriage equality is inevitable. The question is how quickly Republicans will accept that fact. And if they speak about it as Senator Murkowski has, that will happen much more quickly.
You may also enjoy "This May Be The Greatest Letter Any Elected Republican Has Ever Written."