This Week In Polls: Don't Take New Hampshire For Granite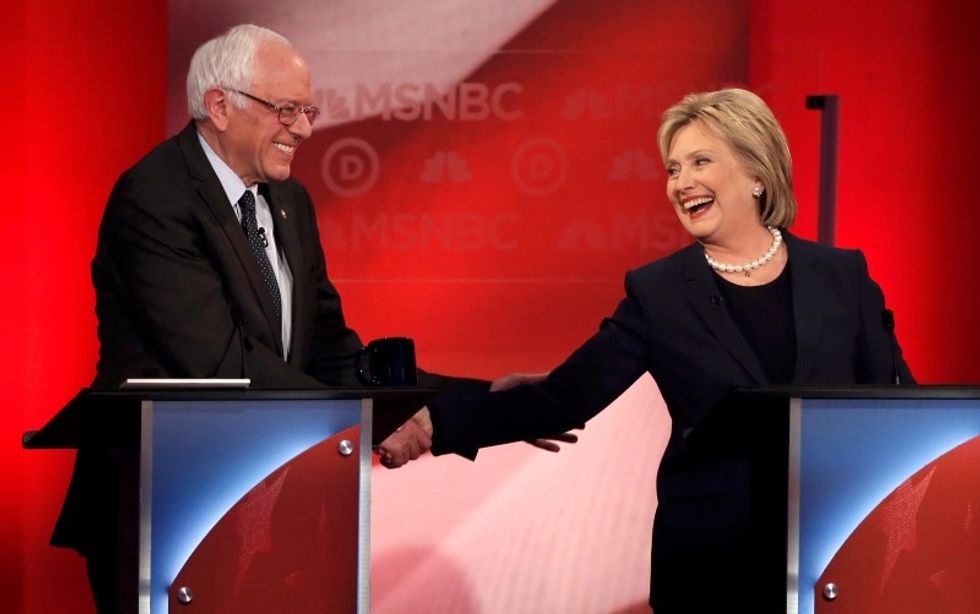 It's the weekend before the New Hampshire primary. And all eyes are on the polls for both sides.
For the Democrats, Bernie Sanders appears very likely to win this race, taking place next door to his own home state of Vermont. The big question is by how much — both because it could deliver him more delegates under the party's system of proportional representation, and to see what kind of momentum he (or Clinton) can try to claim going into the next states of Nevada and South Carolina. Both of those next states are commonly viewed as being more natural territory for Hillary than for Bernie.
On the Republican side, Donald Trump has long been ahead in this state, in a heavily divided field. However, his second-place loss to Ted Cruz in the Iowa caucuses may have blunted his momentum going into this contest — while at the same time, third-place Iowa finisher Marco Rubio is surging here, perhaps as establishment-friendly voters gather around him. But if Trump still pulls off the win here, he might very well get back on top of the media narrative once more.
DEMOCRATS
REPUBLICANS
Photo: Bernie Sanders and Hillary Clinton shake hands in the midst of the debate. REUTERS/Mike Segar