Trump Accuser Joins Record Number Of Women Running For Office To Fight GOP
@EricBoehlert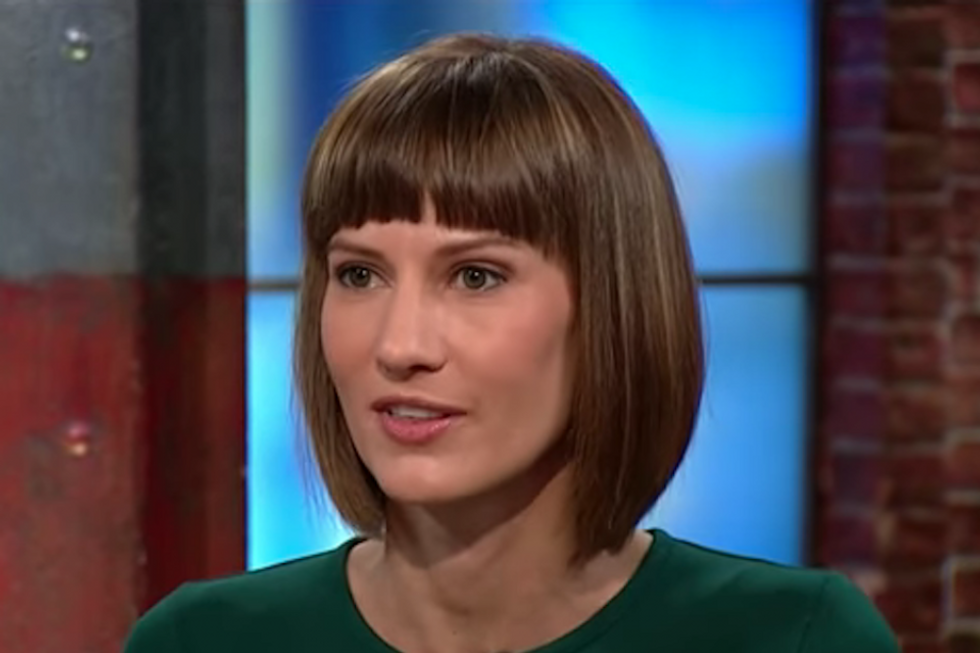 Reprinted with permission from Shareblue.com
Donald Trump has been accused of harassing and assaulting so many women over the years that it was really only a matter of time before one of them decided to run for office.
Rachel Crooks, who accused Trump of kissing her without her consent in the office building where she worked as a receptionist in 2005, has become that woman. A Democrat and first-time candidate, Crooks now joins the historic number of women lining up to challenge Trump's Republican Party.
Crooks is running to become the Democratic candidate in the 88th district for Ohio's state legislature, which is currently represented by Republican Rep. Bill Reineke. The candidate says her campaign will focus on job creation, affordable health care, and fixing the state's education system.
She currently works as a college recruiter in Ohio.
During the 2016 campaign, Crooks was among the more than one dozen women who came forward to detail their allegations of assault at the hands of then-candidate Trump.
"I think my voice should have been heard then, and I'll still fight for it to be heard now," Crooks toldCosmopolitan, in announcing her plans to run for office. "Americans are really upset with politics as usual, and I want to be a voice for them."
Recently, as the cultural #MeToo movement gained momentum, Crooks was among the women who urged Congress to investigate previous claims of Trump's harassment and assault.
"I want to believe that as Americans we can put aside our political inclinations and admit some things do in fact transcend politics, that we will hold Mr. Trump to the same standard as Harvey Weinstein and the other men who were held accountable for their reprehensible behavior," she stressed.
Crooks now joins what's emerging as a cultural and political phenomena, as an unprecedented number of women enter American politics in the ages of Trump.
"To date, 390 women are planning to run for the House of Representatives, a figure that's higher than at any point in American history," New York magazine recently reported. "Twenty-two of them are non-incumbent black women — for scale, there are only 18 black women in the House right now. Meanwhile, 49 women are likely to be running for the Senate, more than 68 percent higher than the number who'd announced at the same point in 2014."
Meanwhile, EMILY's List, a group that trains and funds pro-choice women and helps them run for office, has been contacted by more than 30,000 women since Trump was elected who have expressed interest in running for office. By contrast, during the entire 2016 election cycle, EMILY's List heard from a total of 900 women.
That eruption of enthusiasm runs parallel with the stampede away from Trump and the GOP among women voters.
Asked which party they would vote for in the midterm elections, 64 percent of American women in a recent ABC News/Washington Post poll said they would pull the lever for a Democratic candidate, compared to just 29 percent for Republicans — a stunning 35-point advantage for Democrats.
Trump's decision this year to support an Alabama candidate for the U.S. Senate who was accused of molesting young girls likely didn't help the GOP's appeal with women voters.