Trump Aide Sheds Shocking New Light On Mueller Probe In Bombshell Interview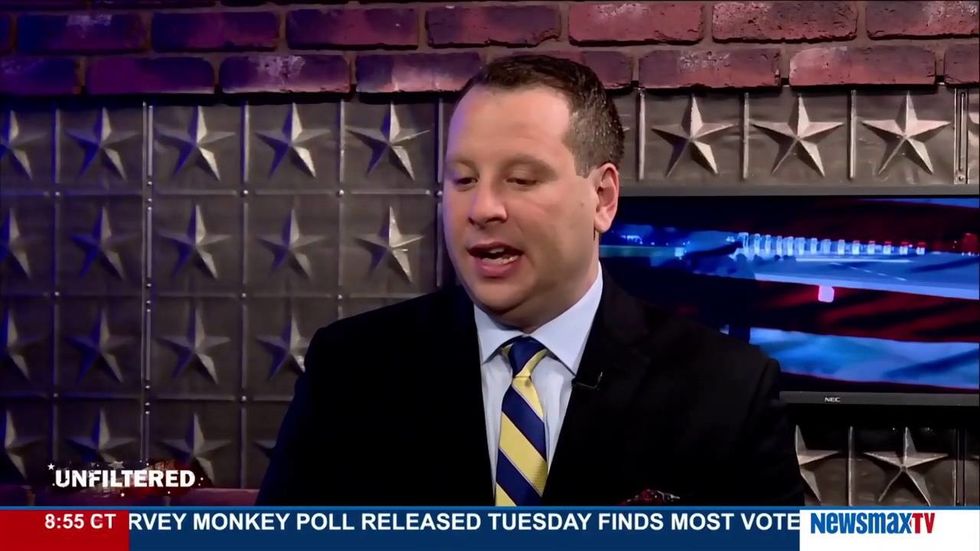 Reprinted with permission from Shareblue.com
In an explosive interview Monday afternoon, former Trump campaign aide Sam Nunberg admitted that "Trump may have very well done something during the election with the Russians."
Nunberg made the shocking comments during a lengthy interview with CNN's Gloria Borger. And it came hours after he told the Washington Post he wouldn't comply with a grand jury subpoena from special counsel Robert Mueller. Mueller's team is seeking copies of all correspondences with senior Trump campaign and administration officials.
Nunberg couldn't say what he thought Mueller was looking at based on the questions he'd been asked by investigators.
But he followed that up with a bombshell.
"You know what? Trump may have very well done something during the election with the Russians," he declared.
"If he did that, you know what, it's inexcusable," Nunberg continued.
"If he had some deal — we already know that [Trump attorney] Michael Cohen was trying to do Trump Tower Moscow," Nunberg said, referring to a deal then in the works for a Trump-branded property in Moscow.
That deal ultimately fell through just two weeks before the Iowa caucuses. Yet even though the project never came to fruition, it caught the attention of Mueller. And his investigators are reportedly scrutinizing the Trump Organization's efforts to secure the deal, among other business dealings before the election.
Minutes earlier, he told MSNBC's Katy Tur that he thinks Trump "may have done something during the election." And he claimed that Mueller's team may already have evidence of it.
He reiterated those statements in yet another interview on CNN Monday afternoon. "They know something on [Trump] … I don't know what it is, and perhaps I'm wrong, but he did something," he told Jake Tapper.
The interview essentially became a complete meltdown on live TV. Nunberg told Tapper that former Trump aide Carter Page had "colluded with the Russians" during the campaign. He also said Mueller believes Trump ally Roger Stone colluded with Russia.
Still, Nunberg is refusing to comply with Mueller's subpoena. And he went as far as daring the special counsel to force his cooperation.
"I'm not cooperating," he told CNN. "Arrest me."
Nunberg may want to be more careful with what he wishes for — because this time, he might just get it.