Report: Trump Orders Aides To Lie About His Bad Poll Numbers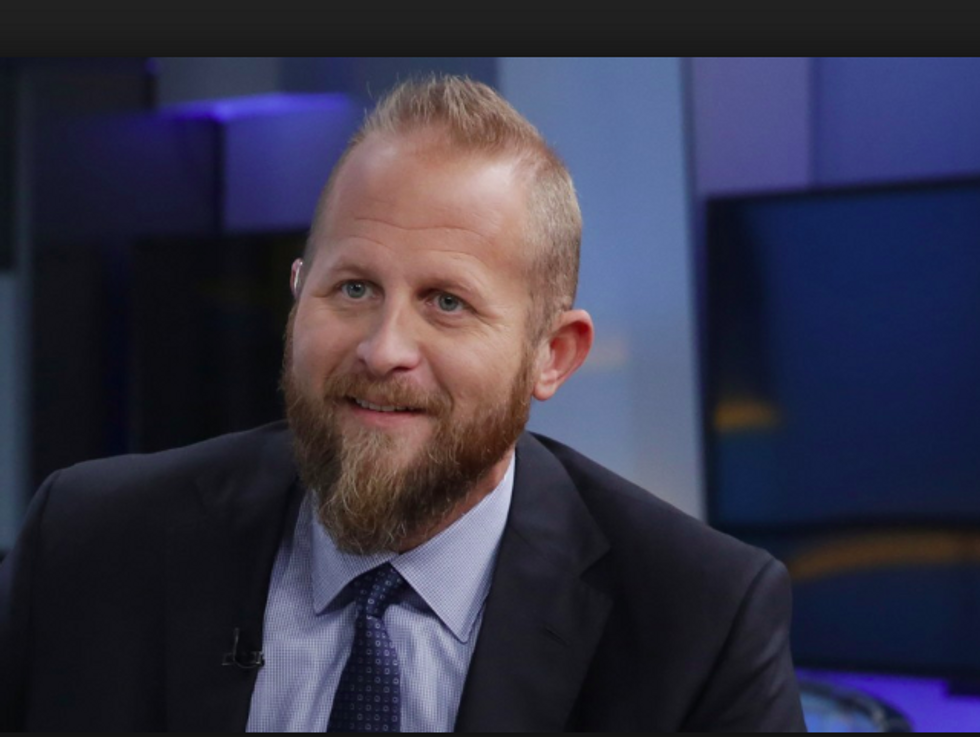 Confronted with abysmal poll numbers in key 2020 states, Trump demanded his aides follow his example: Deny and lie.
According to a New York Timesreport, after internal polling conducted in May showed him trailing some Democratic contenders in states like Texas, Michigan, and Pennsylvania, Trump ordered his aides to deny any such data existed.
But when the polling inevitably leaked, Trump "instructed aides to say publicly that other data showed him doing well," reports the Times.
Trump campaign manager Brad Parscale appeared to follow through on Trump's command to mislead the public. A day after news stories ran about the leaked internal polling that showed Trump struggling in key midwest states, Parscale spun the results on Twitter, claiming media outlets "continue to lie with polling to fit their narrative" and insisting Trump "is doing better now, than ever before, in our polling."
But while Trump may want the public to believe the campaign's misinformation, public polling still shows Trump is in trouble 18 months before the 2020 election. A recent tracking poll of Trump in all 50 states showed a sharp decline in Trump approval rating in key states like Pennsylvania, Iowa, Michigan, Wisconsin, and Arizona.
And, out of 319 national polls since Trump entered the Oval Office, 318 showed more Americans disapproving of Trump than approving of his job performance.
In addition to general disapproval, voters are unhappy with how Trump is handling two of the most high-profile issues facing the country: health care and immigration.
Trump is actively trying to rip health care away from 20 million Americans and obliterate health care protections for people with preexisting conditions through a lawsuit to overturn the Affordable Care Act. But Trump's anti-health care agenda is wildly unpopular, with 59 percent of Americans unhappy with the way Trump is handling the issue.
And of course, Trump has made immigration his signature issue, with a strong focus on cruel, anti-immigrant policies. But for voters in swing states like Florida and Wisconsin, Trump's immigration policy is driving them to vote for someone else in 2020.
"Immigration may be important to keeping Trump's base together, but it hurts him with the broader electorate," Priorities USA said in a statement after a poll showed voters rejecting Trump's immigration policies. In the poll, more than half of voters in several swing states said Trump's stance is a reason to support someone else in 2020, with only 41 percent saying it was a reason to support Trump.
Published with permission of The American Independent.
IMAGE: Trump 2020 campaign manager Brad Parscale.