Trump Talked 'Witch Hunt' But Knew Indictments Were Imminent
@EricBoehlert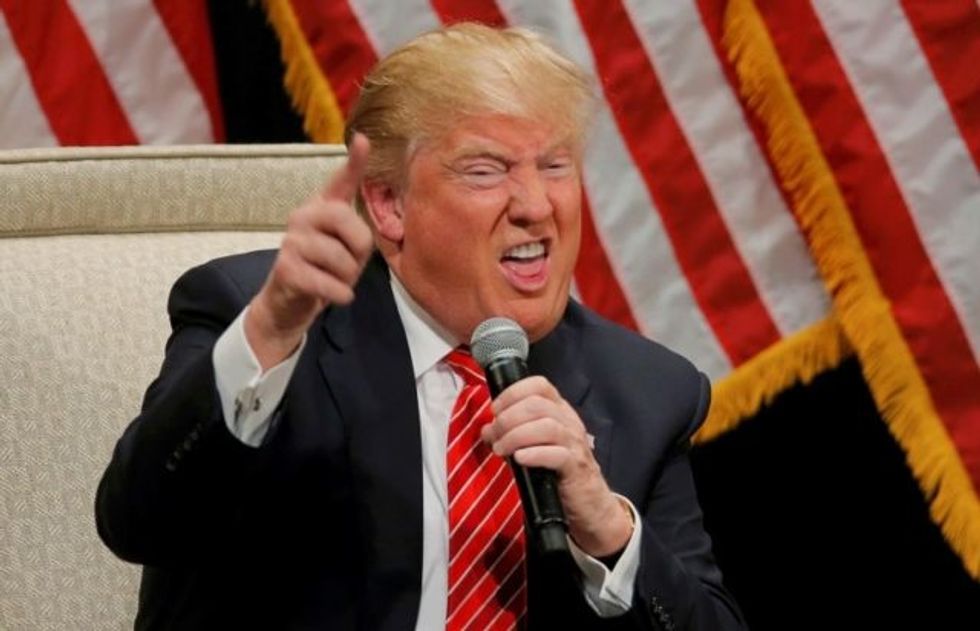 Reprinted with permission from Shareblue.
Despite being fully briefed that 12 members of Russia's military intelligence agency would soon be indicted for hacking Democratic emails during the 2016 campaign, Trump still denounced U.S. law enforcement's pursuit of the case as a "witch hunt" while he was overseas this week.
"I think I would have a very good relationship with Putin if we spend time together. After watching the rigged witch-hunt yesterday, I think it really hurts our country and our relationship with Russia," he said Friday during his joint press conference with British Prime Minister Theresa May.
He was referring to Thursday's circus-like hearing of the House Judiciary and Oversight committees, where Republicans once against tried — and failed — to discredit special counsel Robert Mueller's investigation.
And he never wastes an opportunity to undercut prosecutors and attack their work as partisan and untrustworthy, even when he's speaking on the international stage.
On Friday, while announcing the grand jury charges, Deputy Attorney General Rod Rosenstein said, "The president is fully aware of today's actions by the department," and stressed that Trump "needs to know what evidence there is of foreign election interference."
Yet even knowing about the forthcoming indictment, Trump had said the day before that there is little if anything he can do about Russia's attack on U.S. elections when he meets with Russian dictator Vladimir Putin next week.
Meanwhile, the damning Friday indictment could spell trouble for the White House.
It turns out Russia began its effort to hack Hillary Clinton's emails on the same day Trump publicly asked Russians to do so. That suspicious timing only raises further questions about whether members of Trump's inner circle might have been coordinating with Russia during the campaign.
Also, the indictment shows that Russian intelligence officials were in touch with "a person who was in regular contact with senior members of the presidential campaign of Donald J. Trump."
No wonder Trump clings to the "witch hunt" excuse — especially when he knows bad news is coming.
Published with permission of The American Independent.