U.S. Defense Chief Reprimands States Over Gay Rights
@AFP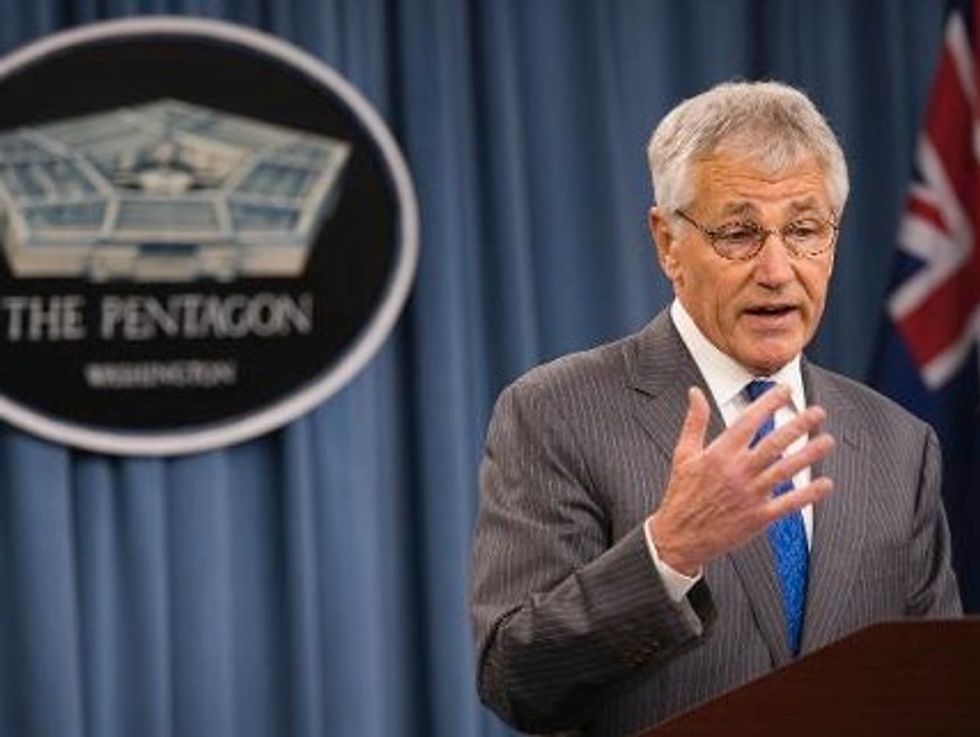 Washington (AFP) – Secretary of Defense Chuck Hagel rebuked several U.S. states for failing to grant full spousal benefits to the partners of gay and lesbian members of the armed forces.
Hagel said nine states had failed to recognize the rights of same-sex partners of military personnel based at National Guard installations.
The Pentagon chief said the situation had arisen despite federal recognition of the rights of gay couples.
"All spouses of service members are entitled to Department of Defense ID cards, and the benefits that come with them," Hagel said in remarks to the Anti-Defamation League in New York.
"But several states are refusing to issue these IDs to same-sex spouses at National Guard facilities."
He added that "not only does this violate the states' obligations under federal law, their actions have created hardship and inequality by forcing couples to travel long distances to federal military bases to obtain the ID cards they're entitled to."
"This is wrong. It causes division among the ranks, and it furthers prejudice, which the Department of Defense has fought to extinguish."
Without the identity cards, those affected were unable to benefit from numerous social and health services made available to military spouses, or to access shops on bases.
Hagel said he had ordered the head of the National Guard, General Frank Grass, to remedy the situation.
Texas law does not recognize gay marriage despite landmark federal rulings earlier this year.
Other states that have refused to comply are Indiana, Georgia, Florida, Mississippi, Louisiana, Oklahoma, South Carolina and West Virginia, according to a senior defense official.
The Pentagon estimates the number of individuals affected by the recognition of same-sex marriage at 5,600 for active service, and 17,000 including National Guard, reserves and retirees.
AFP Photo/Jim Watson