Mike Lee Vowed To 'Get Rid Of' Social Security -- And Now Lies About It
@LaurenSue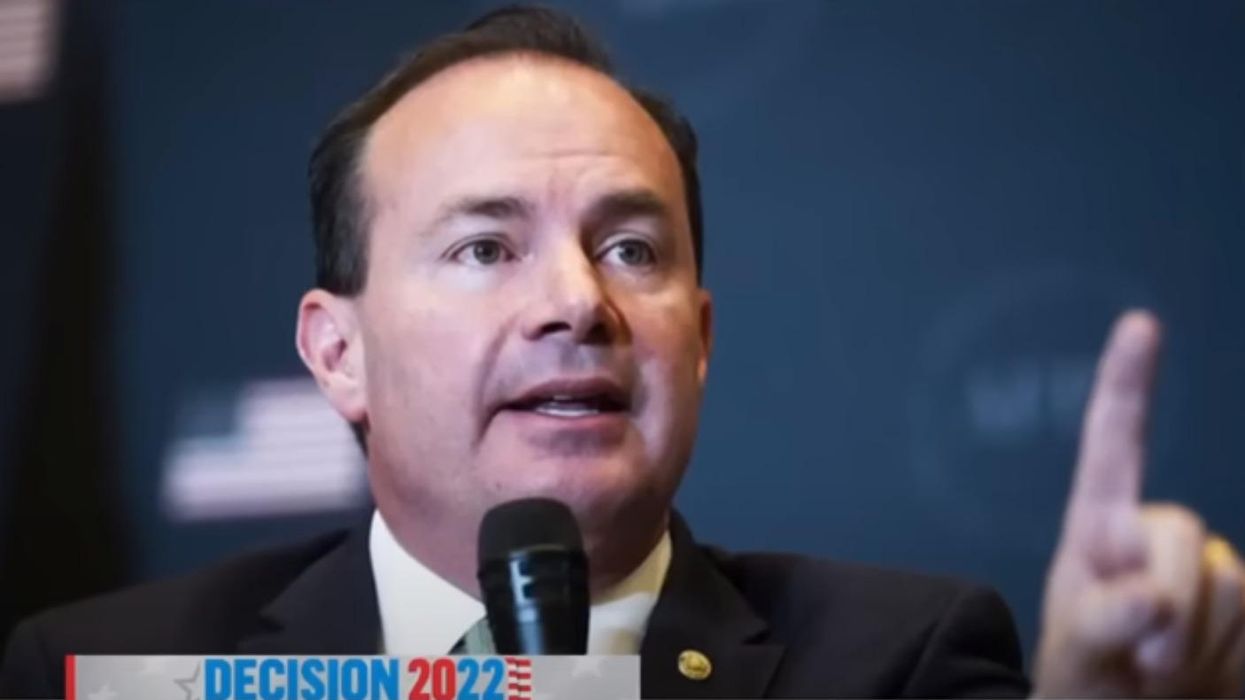 Youtube Screenshot
Fox News host Sean Hannity has to know better than to ever start a sentence with what Republicans would never do. They've already proven, they'll do anything, say anything, to get elected. Before Hannity could even form his mouth to allege on his show Tuesday that "not a single Republican" has ever said "they want to take away your Social Security and Medicare and cut it," a video of Sen. Mike Lee of Utah saying exactly that in his 2010 campaign had already emerged on social media.
"It will be my objective to phase out Social Security, to pull it up by the roots and get rid of it," Lee said in the video. "People who advise me politically always tell me that's dangerous, and I tell them, in that case, it's not worth my running. That's why I'm doing this, to get rid of that. Medicare and Medicaid are of the same sort and need to be pulled up."
When The Daily Herald gave Lee the opportunity to clarify the statement, he relied on the ever-popular criminal defense of "I don't recall."
At long last, the 2022 midterms are almost here! With the battle for the House front and center, we give you a window into the key races on a final pre-election episode of The Downballot. We discuss a wide range of contests that will offer insight into how the night is going, including top GOP pickup opportunities, second-tier Republican targets, and the seats where Democrats are on offense. And with many vote tallies likely to stretch on for some time, we also identify several bellwether races in states that count quickly.
Reprinted with permission from Daily Kos.