UN Rights Chief: Xenophobia In EU Paves Way To Violence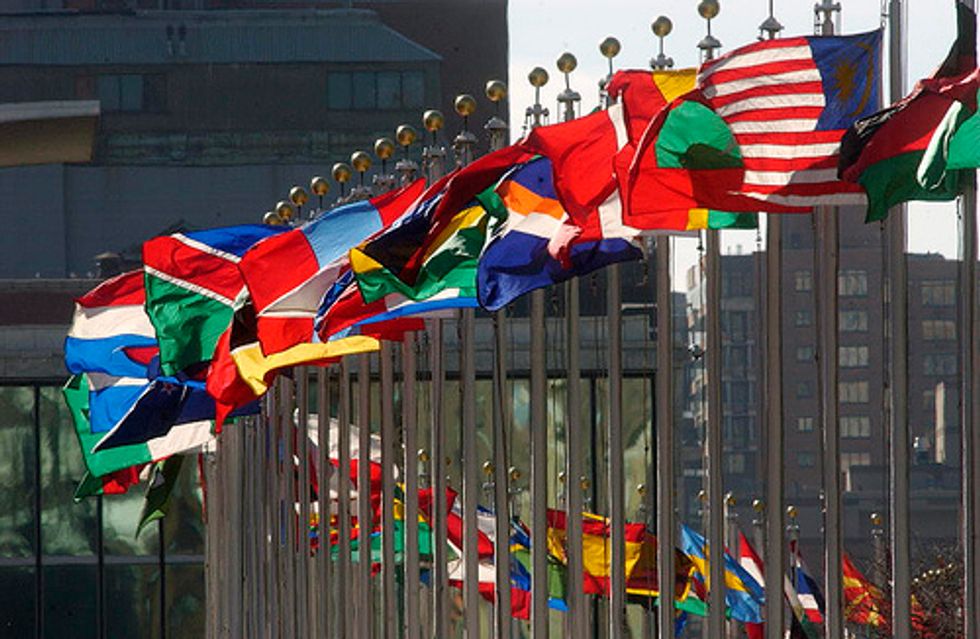 GENEVA — The recent rise in xenophobic rhetoric from EU politicians could pave the way for violence and human rights violations, U.N. High Commissioner for Human Rights Navi Pillay warned Tuesday in Geneva.
At the opening of the U.N. Human Rights Council's summer session, Pillay said the xenophobic, racist and religiously intolerant discourse could undermine the fight against discrimination in Europe.
"There is a road to perpetration of human rights violations. And hate speech — particularly by political leaders — is on that road," she said.
Pillay added that the recent deadly attack at the Jewish Museum in Brussels was connected to this climate of extremism.
The suspect in the shooting is 29-year-old Mehdi Nemmouche, who is believed to have trained with jihadists in Syria.
The U.N. rights chief pointed out that the newly elected European Parliament will include several extremists, including the former chief of the German National Democratic Party, Udo Voigt, who has said that "Europe is the continent of white people and it should remain that way."
She also mentioned French Front National chief Marine Le Pen, who was re-elected in last months' EU polls and who has compared Muslims praying in public with France's occupation by Nazi Germany.
Another EU parliamentarian who secured another term was Mario Borghezio of Italy's Northern League, who has been convicted of setting fire to migrants' makeshift beds.
The EU elections resulted in wins by rightist parties in France, Britain and Denmark, as well as in gains among such parties in Austria, Finland and Sweden.
Top EU officials on Tuesday also discussed the threat of extremism during talks with religious leaders in Brussels.
"We have highlighted the importance to be vigilant (on) all attempts to come to extremist positions against each other and namely against the values that are so important in the EU," European Commission President Jose Manuel Barroso said.
He spoke of the dangers of fundamentalism, racism and discrimination, highlighting the "tendencies that we're seeing in some parts of our society … putting into question relations between people, where the other is perceived as the enemy."
"We need a prosperous, efficient, generous and protective Europe to avoid a Europe dominated by the fear of the other and the hate of the other," EU President Herman Van Rompuy added.
The participants in the Brussels talks held a minute of silence in honor of the Jewish Museum victims.
"I don't think there are religions worthy of the name that preach the death of innocent people," said the chief rabbi of Brussels, Albert Guigui. "Fanatics who use religion as a lever for their own interests, they take advantage of religion to kill."
In Geneva, meanwhile, Pillay said some progress has been made in the human rights field in the six years since she became high commissioner, including efforts to abolish capital punishment and the creation of the UN Human Rights Council. Her term ends in September.
At the same time, she deplored the situation in Syria.
"It is shocking beyond words that war crimes and crimes against humanity have become commonplace and occur with complete impunity," she said, pointing to last month's vetoing of a U.N. Security Council resolution by Russia and China, who blocked Syria's referral to the International Criminal Court.
Photo: United Nations Photo via Flickr