'Vanity Fair' Debuts Caitlyn Jenner (Formerly Bruce Jenner)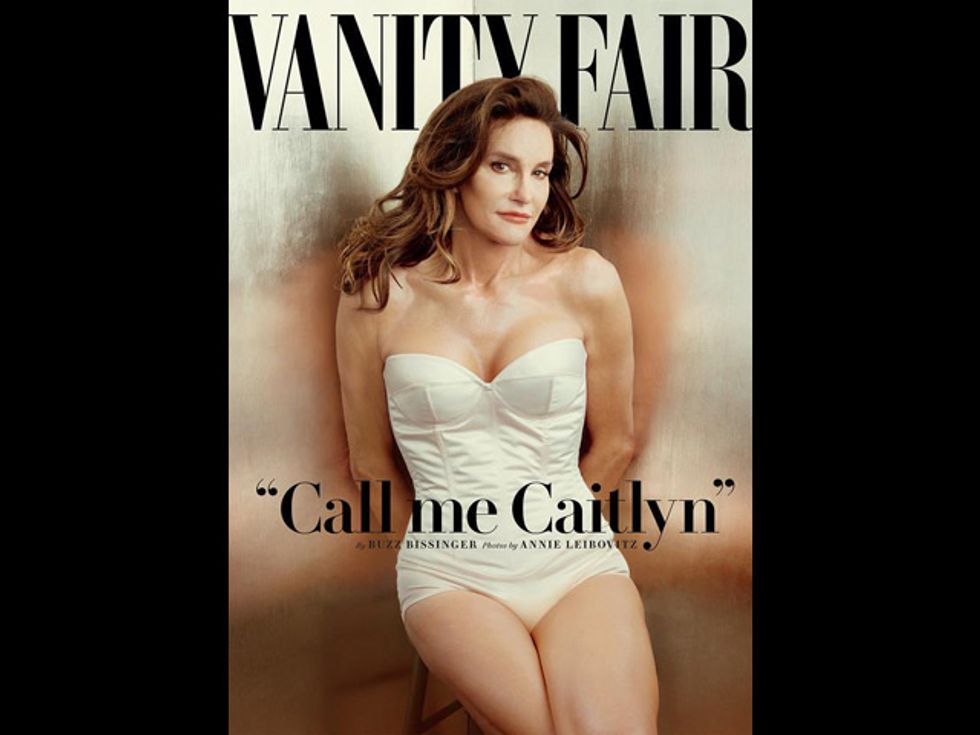 Caitlyn Jenner, formerly known as Bruce Jenner, has officially debuted her identity (and new name) to the public, appearing on the cover of Vanity Fair.
The legendary Olympic athlete came out publicly as transgender in a TV special in April with Diane Sawyer of ABC News, at age 65. Since then, the subject has been further explored on the hit reality show Keeping Up with the Kardashians, in which Jenner has long appeared with various children, stepchildren, and ex-wife Kris Jenner.
The picture for the cover was taken by renowned photographer Annie Leibovitz. The magazine has posted this promo video for the article, recorded at the photo shoot:
"Bruce always had to tell a lie; he was always living that lie," Jenner says in the video. "Every day, he always had a secret — from morning until night. Caitlyn doesn't have any secrets. As soon as the Vanity Fair cover comes out — I'm free."
Jenner also told the magazine: "If I was lying on my deathbed and I had kept this secret and never ever did anything about it, I would be lying there saying, 'You just blew your entire life.'"
Caitlyn Jenner has also established a new account on Twitter, with a message reintroducing herself:
I'm so happy after such a long struggle to be living my true self. Welcome to the world Caitlyn. Can't wait for you to get to know her/me.

— Caitlyn Jenner (@Caitlyn_Jenner) June 1, 2015