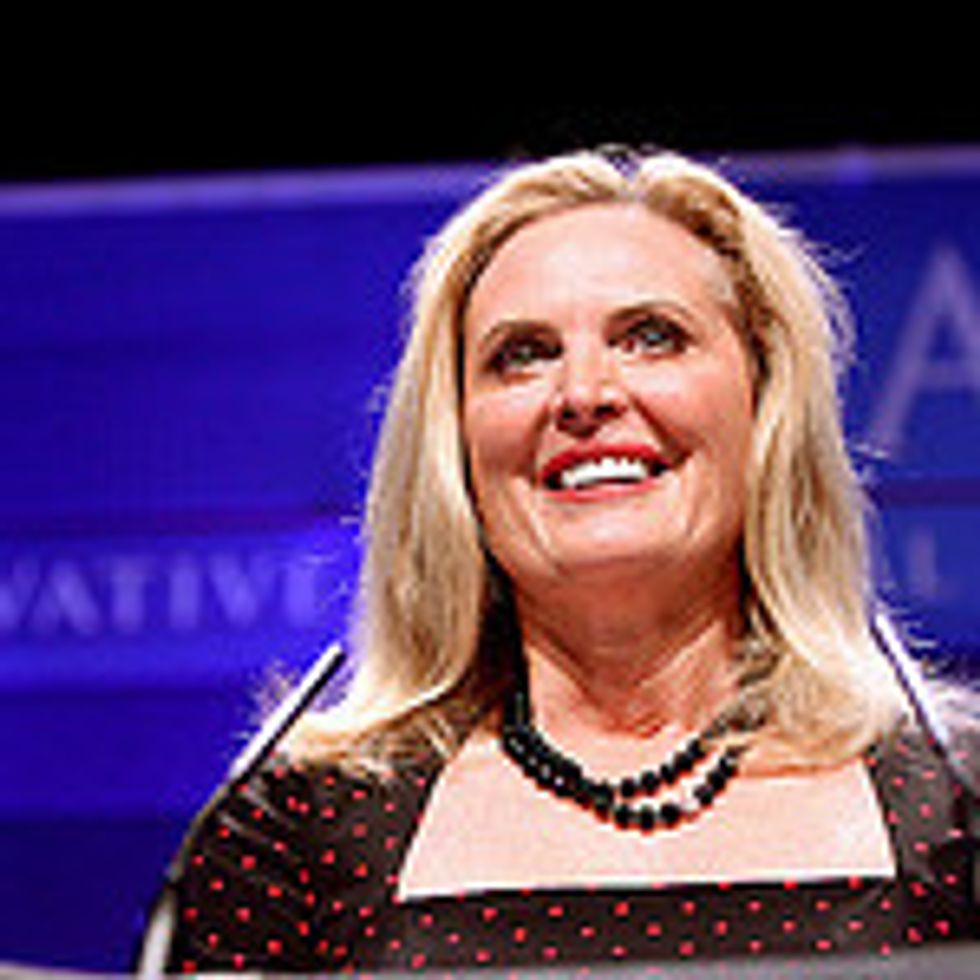 The latest Democracy Corps survey, fielded just after the Democratic Convention, finds an ever-widening gender gap on the upcoming election and in party identification.  To be sure, these new results reflect a post-Democratic convention bump for Obama and Democrats.  And certainly the "women's vote," like all votes, will change with the emerging economic context and candidate messages.
If you watched the two parties' conventions, you probably noticed a concerted effort to appeal to that "women's vote."  Both conventions dedicated primetime slots to female speakers and "women's issues."  Both were pandering at points.  But the Republicans' mostly clumsy, occasionally desperate, and uncomfortably awkward ("I love you, women!") attempts to capture female voters deserve special attention — because the numbers are startling.
Shockingly, the GOP convention's oddly-staged and ill-fated efforts failed to resonate with real women.  In 2008, Obama won women handily — by a 13-point margin, according to CNN exit polls. But the most recent Democracy Corps survey shows an even wider gap: Obama is now winning women by a 20-point margin (58 percent to 38 percent.) And among unmarried women, who comprised a quarter of the vote in 2008 and who have held back from supporting Obama and Democrats over the last two years, the vote has returned to 2008 levels.
So what do women want?  More than a quarter (28 percent) of women say the most important problem to address is… jobs.  This is the top concern for just one in five men (21 percent), for whom government debt and "crime and moral decline" are bigger concerns.  Among unmarried women, 29 percent say jobs are the biggest concern, followed closely by concerns about income inequality and the growing gap between rich and poor.
For women,  it really is the economy, stupid.  And right now, Obama holds a commanding lead among women.  More than half (52 percent) of all women say they trust Obama more on the economy, compared to just 39 percent who trust Romney more.  Among unmarried women, the margin is even wider—57 percent trust Obama more on the economy.
In a close election, where women are expected to comprise 53 percent of the electorate (and unmarried women more than a quarter), these differences could be decisive.  So who really "loves women?!"  The candidate who understands that jobs and long-term structural economic inequality need to be a central and serious part of the national debate.  Whichever campaign can speak honestly and directly to these issues is likely to win over women.
In the next two weeks, Democracy Corps and Women's Voices Women Vote Action Fund will launch a major research project on unmarried women and disengaged voters, culminating in dial meter groups during the October 3 presidential debate, live from Denver.