White House Lifts Ban On Cameras In White House Tours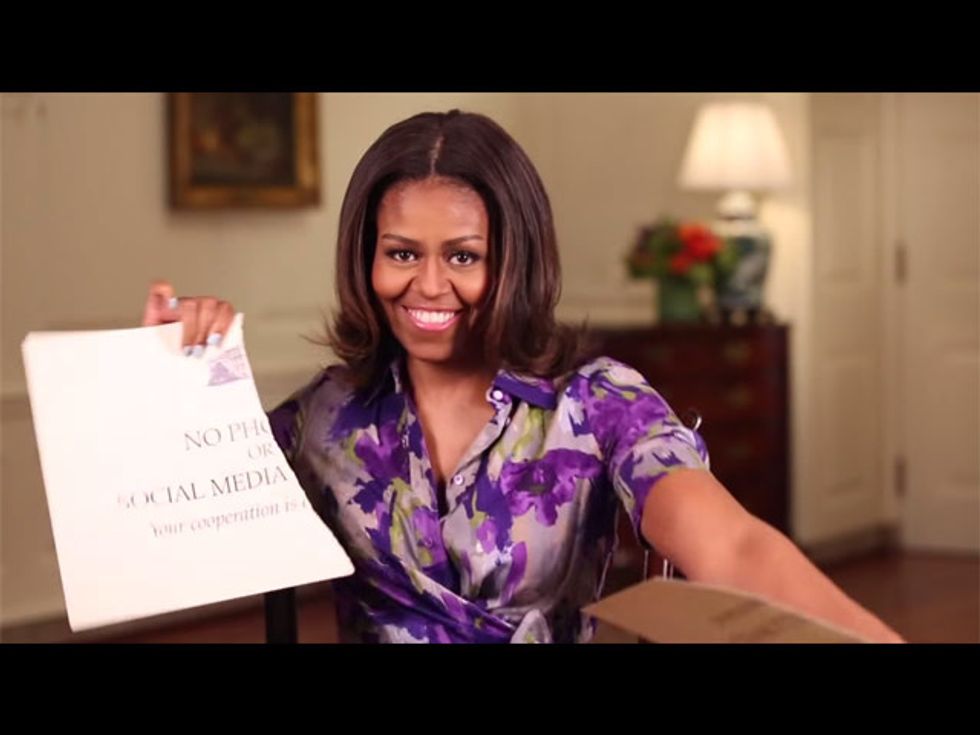 The White House is officially entering the 21st century — and the age of smartphones — when it comes to public access to the building.
The Obama administration announced Wednesday that the longstanding ban on personal cameras in public tours of the White House is now being lifted. The White House's statement noted that this policy had been in place for over 40 years.
They also marked the occasion with a special video by First Lady Michelle Obama. "If you've been on a White House tour, you may have seen this sign. Well, not anymore," she says, smiling as she tears up one of the signs.
The White House does, however, explain some restrictions that will be in place:
Permitted Items: Phones and compact still cameras with a lens no longer than three inches are allowed inside the White House. Photography is permitted but may not interfere with the enjoyment of other guests on the tour.

Prohibited Items: Video cameras, including any action camcorders, cameras with detachable lenses, tablets, tripods, monopods, and camera sticks are not permitted on White House Tours. Flash photography and livestreaming are not permitted while on the tour.