You, Too, Would Do This To Save The Life Of Your Child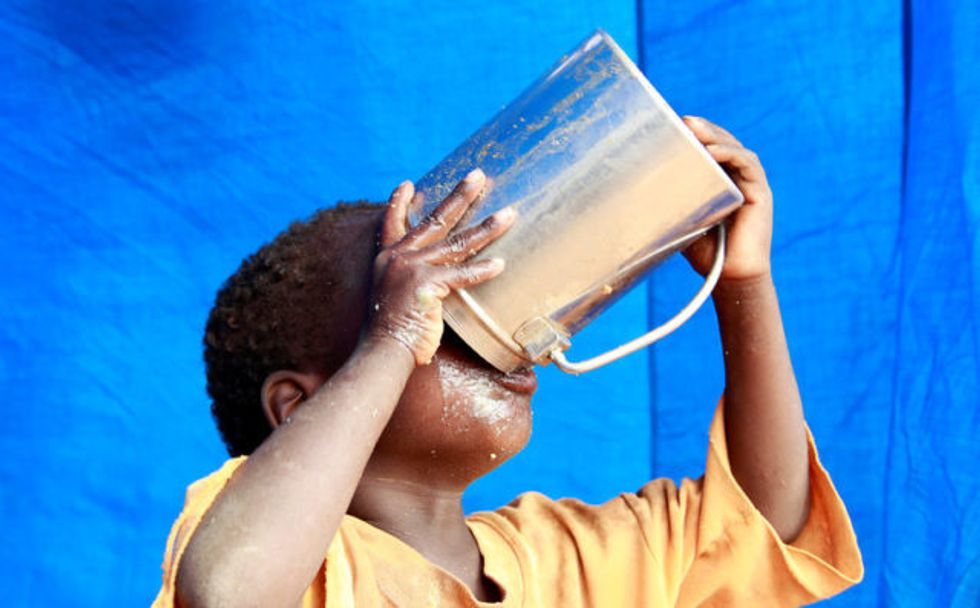 Reprinted with permission from Creators.
Three years ago, on the 50th anniversary of the march from Selma to Montgomery for voting rights, I sat in an Alabama church pew with then-Sen. Jeff Sessions. He wore the flushed, impatient face of someone who had to be there.
Sessions sat on the other side of my husband, his colleague Sherrod Brown, in Brown Chapel AME Church, which was the starting point for the marches. We were part of a congressional sojourn led by civil rights hero Rep. John Lewis.
Hawaii's Sen. Mazie Hirono had given leis to all of her colleagues in attendance. As the members of the Tabernacle of Praise Church choir belted out their joy, I took a picture of my happy husband. Only later did I notice that Sessions' cheeks matched the fuchsia of the flowers around his neck.
I sat in that pew, in a service celebrating the fight for voting rights, and thought about how Coretta Scott King, the widow of Martin Luther King Jr., felt about Sessions. I knew only that she had written a letter to the Senate Judiciary Committee in 1986 that was widely credited with helping to block his nomination as a federal court judge.
Strom Thurmond, the chairman of that committee, never entered it into the Congressional Record. We were able to read her letter for the first time last year, after The Washington Post published it. Allowing Sessions, with his history of "reprehensive conduct," to join the bench, she insisted, would "irreparably damage the work of" her husband.
"Sessions has used the awesome powers of his office in a shabby attempt to intimidate and frighten elderly black voters," she wrote.
Helps to explain that blush.
Three decades later, Donald Trump nominated Sessions as U.S. attorney general, and the Republican Senate majority ushered him in.
Sessions has wasted no time in proving he is indeed the racist Coretta Scott King once warned us about. Now he's using his federal power to target children of color.
In two speeches this week, Sessions bellowed his latest version of "zero tolerance" for undocumented immigrants. The self-avowed Christian calls them "illegals," and we know why. If you can pretend they're not human, you don't have to think about what your God knows you're doing to them.
"If you are smuggling a child, then we will prosecute you, and that child will be separated from you as required by law," Sessions said. "If you don't like that, then don't smuggle children over our border."
He's just confirming what we already knew. The New York Times' Caitlin Dickerson reported last month that "more than 700 children have been taken from adults claiming to be their parents since October, including more than 100 children under the age of 4."
Say that out loud: more than 100 children under the age of 4. Think of them as your own, if that's the only way you can imagine the anguish of those innocent babies. This trauma will affect them for the rest of their lives.
Sessions likes to cast himself as a defender of the unborn. Like too many so-called pro-lifers, his concern for children ends with his desire to control a woman's womb. Boy, do I know that type. In recent weeks, hundreds of preprinted "pro-life" postcards have flooded our home mailbox. Occasionally, they include scrawled postscripts, such as this anonymous warning: "God! is watching You — You will Be JUDGED one Day?"
Not one of these notes has mentioned those hundreds of children who've been separated from their parents. If you cherish children, how can you remain silent in the face of this assault on their lives? If you're a person of faith, do you think God's not watching?
Most of my hate mail about immigrants comes from men. I don't easily give up on people. So my hope is that many Republican women are sickened by this administration's willingness to punish innocent children.
Where are you, my sisters? Where are you, mothers, aunts and grandmothers — any woman who loves a child?
Is there a limit to what you would do to save the life of a child you love? Why, then, would we ask any less of parents who are fleeing the most dangerous countries in the world to save the lives of their children?
Yes, there are laws. And there are rules — God, yes, more by the day. But if your child's life were at stake, is there any law you wouldn't break, any border you wouldn't cross, to keep your child safe? To keep your child alive?
Every American who cherishes a child understands the same fierce force of that love. I know it, and you know it. It's time you let your members of Congress know it, too.
You want to save the lives of children?
Well, there they are, innocent and terrified, screaming for parents who tried to save them.
Connie Schultz is a Pulitzer Prize-winning columnist and professional in residence at Kent State University's school of journalism. She is the author of two books, including "…and His Lovely Wife," which chronicled the successful race of her husband, Sherrod Brown, for the U.S. Senate. To find out more about Connie Schultz (con.schultz@yahoo.com) and read her past columns, please visit the Creators Syndicate webpage at www.creators.com.