McCarthy Bluntly Dispels Right-Wing Chatter About Biden 'Dementia'
@AlterNet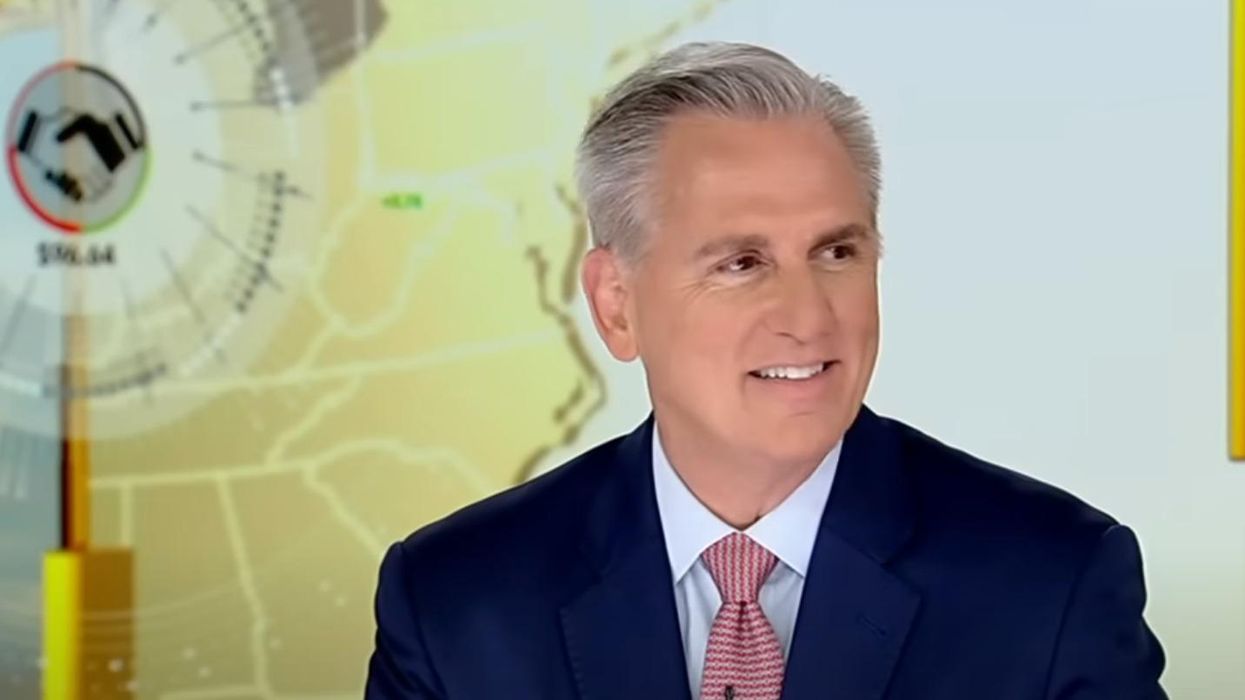 By Sarah K. Burris
"He's got dementia," claims radio host Joe Rogan about President Joe Biden.
Donald Trump joined in the attacks, crafting a whole new conspiracy theory : "Joe Biden's second bout of Covid, sometimes referred to as the China Virus, was sadly misdiagnosed by his doctors. He instead has Dementia, but is happily recovering well," Trump wrote. "Joe is thinking of moving, part time, to one of those beautiful Wisconsin Nursing Homes, where almost 100% of the residents miraculously, and for the first time in history, had the strength and energy to vote — even if those votes were cast illegally."
For years, Trump called Biden "sleepy Joe."
Trump aide Stephen Miller said Biden should be in "assisted living" and "is not cognitively present."
But it seems Speaker Kevin McCarthy (R-CA) isn't on message.
Asked about Biden, McCarthy said: "I thought his team was very professional, very smart, very tough, at the same time, so...." The fact that McCarthy said "team" threw reporters off. They asked again, specifically about Biden. "What I was referring to was the president. I was talking about President Biden, yes."
Listening to a few Biden speeches, namely his big Warsaw speech in February 2023, Desert News columnist Jacob Hess , said that there's evidence of Biden's stutter and some slurred words. Folks are forgetting Biden's decades of gaffes. It became an ongoing joke during Barack Obama's administration, where Biden would tell a crowd "The problem isn't I mean what I say, it's that sometimes I say what I mean." It's a joke about politicians holding back their thoughts or being calculated. Biden, Hess explained, could never be that guy.
"Often catches himself and turns it into a joke, like when he said 'saloon' instead of salon, or offered $100K for citizens to get vaccinated. You might have also missed how the president handled hecklers with notable grace and patience at the recent State of the Union," Hess said.

See the McCarthy comments in the video below or at the link here.
Reprinted with permission from Alternet .