Biden Is Downright Ancient -- But Also Wise, Seasoned And Up For 2024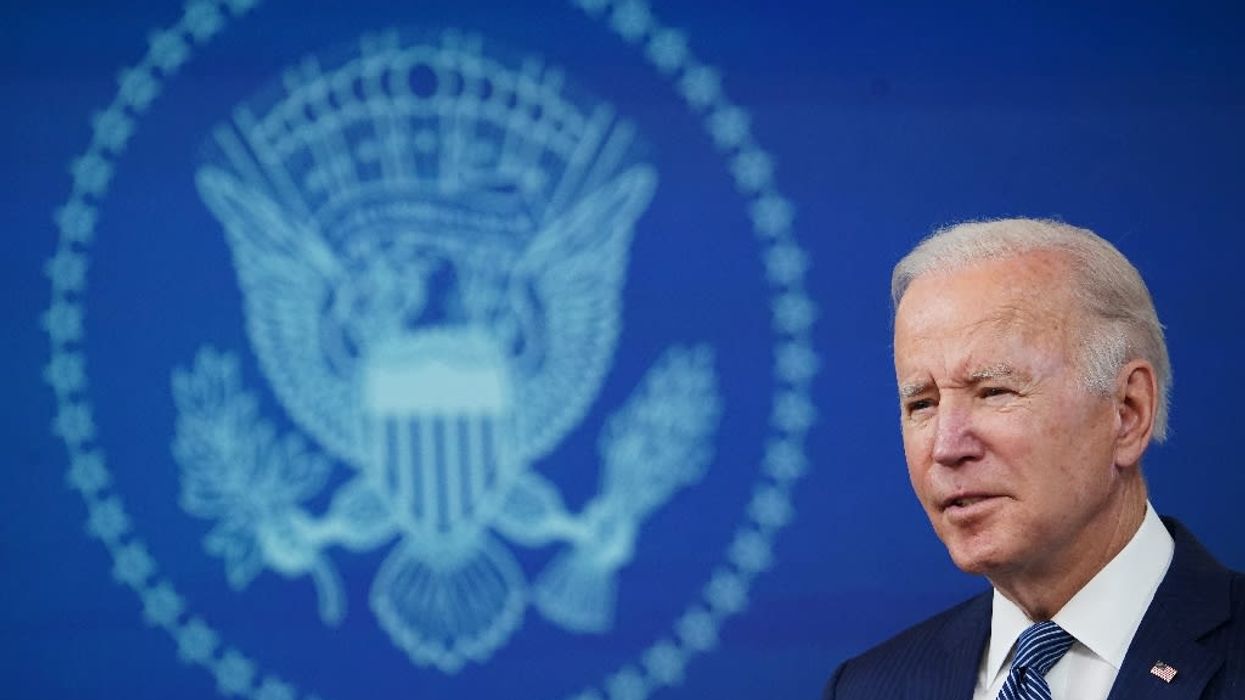 Despite my own advanced age, I have relatively little to say about Joe Biden's. If I were in his shoes, I'd accept the thanks of a grateful nation and step aside. Apparently, that puts me among the majority of Americans, 70 percent of whom in a recent NBC News poll said he shouldn't run for re-election. Almost as many said his age is a factor. The president is 80.
He'd be 86 at the end of his second term. That's downright ancient.
Nikki Haley's tasteless speculation aside, however, actuarial charts say Biden will survive with years to spare. Also that healthy, active 80 year-olds are apt to have a decade or more of productive life ahead of them.
I'm definitely glad to learn that.
It's also true, however, that I'd never have stepped into Biden's shoes in the first place. A politician's life is incomprehensible to me. All the smiling and waving. All the handshakes. The glad-handing and the lying.
I'm not necessarily all that glad to see you.
"Didn't you see her face when you said that?" my wife has asked me times out of mind. The answer is probably not. I hadn't been seeking my interlocutor's approval, merely saying what I thought.
I once observed her former boss, Sen. David Pryor, being badgered at an out-of-town airport by an angry constituent whose name he'd forgotten. As decent and sincere an individual as ever climbed to the Senate, Pryor pretty much had to keep smiling and take it. I doubted I could have done that.
Writers enjoy being alone. I'd need the solitary pleasures of at least four televised Red Sox games and two Scandinavian crime novels just to recover from the White House Correspondent's Dinner that Biden schmoozed his way through last weekend.
"You might think I don't like Rupert Murdoch," the president said of the 92-year-old Fox News patriarch. "That's simply not true. How can I dislike a guy who makes me look like Harry Styles?"
I had to Google it. Harry Styles is a handsome boy singer. I will double-dog guarantee you Biden never heard of the guy until the joke showed up on his teleprompter. Which brings up the whole issue of age and mental alertness. It's not necessary to be the kind of Fox News viewer easily tricked by doctored videos to wonder if a man of Biden's age remains as sharp as he once was.
"You call me old?" Biden joked. "I call it being seasoned. You say I'm ancient? I say I'm wise. You say I'm over the hill? Don Lemon would say that's a man in his prime."
Even so, my relatively small circle includes six or eight people in President Biden's age range who have slipped into dementia. The long goodbye is a very sad thing to see. It's pretty much every 80-something individual's greatest fear. Not heart disease or cancer. Those merely kill you.
Dementia transforms a person into a lifelike simulacrum of themselves. The lights are on, nobody's home.
Confronted with this worry, Biden has a standard retort. "The only thing I can say," he told an ABC News interviewer last February, "is, 'Watch me.'"
Indeed, his subsequent State of the Union performance that same month allayed most Democrats' concerns. The New York Times reported the results of a group of swing voters recruited by Navigator Research, a polling firm, to watch. "Before the speech, just 35 percent of them described him as "up for the job of president." After the address — which featured an impromptu back-and-forth with congressional Republicans over Social Security and Medicare — 55 percent rated him that way."
Assuming that Biden's Republican opponent in 2024 is Donald Trump—overweight, unfit, and himself only three years younger—age itself won't be much of an issue. (Actually, any of several quite likely events make a Trump nomination rather improbable. But that's another column.)
Sometimes, you forget things. Names mostly. Married, as I am, to a baseball coach's daughter, I've had any number of conversations like this one:
"You know who I'm talking about: Left-handed, center fielder. Ran like the wind. A Navajo from Oregon, played at Arizona State."
"Oh, you mean Jacoby Ellsbury."
"Yeah, him."
Psychologists say it's all the surrounding details that help you bring things back. "Slippage of memory," one expert on cognition told the New York Times, is not a real deficit. "They forget, they remember they have forgotten, and they eventually remember what they have forgotten."
A president, moreover, has a large staff to fill in the blanks. So-called "gaffes" and minor slips of the tongue are insignificant. What should matter more are the wisdom and experience Biden has gathered over 50 years in Washington.
The president's not competing on a TV quiz show. If you've ever trusted his judgement, there's no reason why you shouldn't come 2024.
If not, his age is not your problem.