GOP Committee Chair Ripped On Fox Over His Feeble Biden Probe (VIDEO)
@next2godwin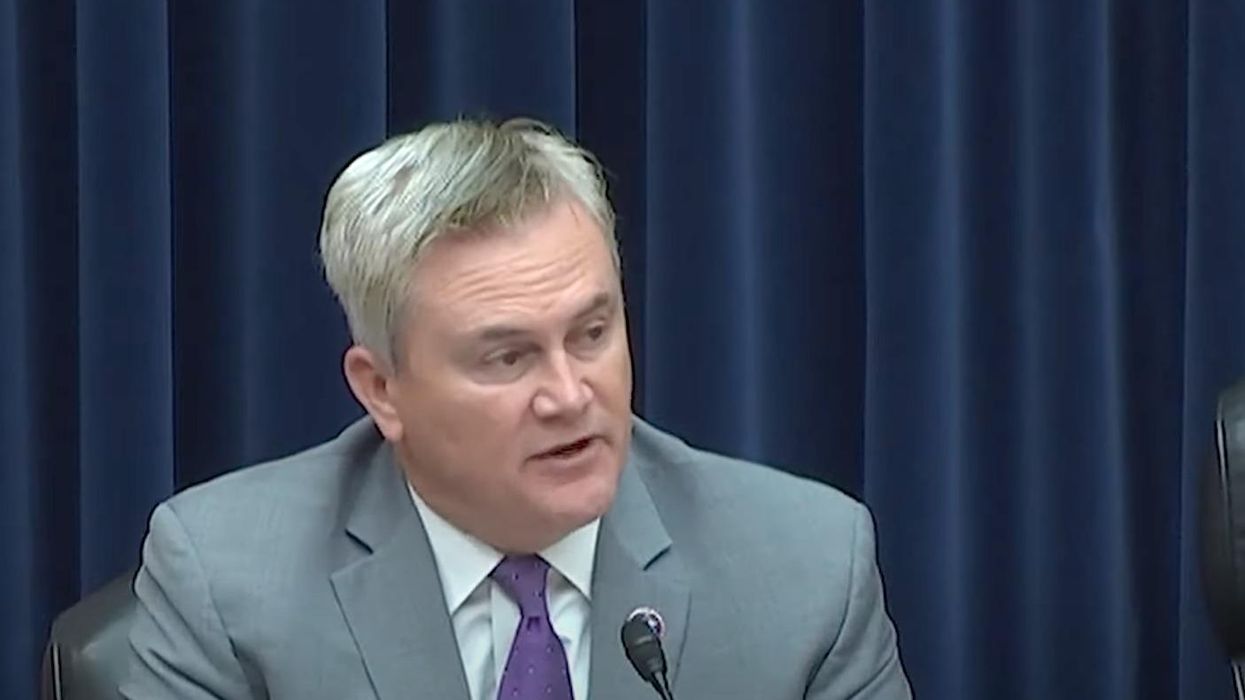 Youtube Screenshot
House Oversight Committee chair Rep. James Comer (R-KY) was grilled on Fox News over his long-running investigation into the Bidens, which has so far failed to substantiate right-wing allegations of "influence peddling" by President Joe Biden.
The committee on Wednesday released a 36-page interim report comprising bank records that showed companies — which Comer and his GOP colleagues claimed are tied to the Bidens — received over $10 million from overseas in business dealings.
Comer and his GOP colleagues described the records, obtained through subpoena, as questionable but stopped short of declaring the financial activity it contained potentially illegal. The report also failed to outline any "specific corrupt action Mr. Biden took in office in connection with any of the business deals his son entered into," the New York Times reported.
Comer also dodged questions in a press conference on Wednesday about why the GOP's much-touted investigation had failed to implicate their central target, President Biden.
"I don't think anyone in America … would think that it's just a coincidence that nine Biden family members have received money," he told reporters.
Thus, the report failed to elicit the positive public response that House Oversight Republicans hoped it would, even on Fox News.
When Comer appeared Thursday morning on Fox and Friends, host Steve Doocy expressed skepticism at the glaring lack of evidence in the Oversight Committees' report to support the claims of wrongdoing by President Biden that Republicans have long since propagated.
"I know the Republicans said that the smoking gun were these financial records that you were able to subpoena and got your hands on," Doocy said, referring to the committee's report.
"Your party, and Republican investigators, say that's proof of influence peddling by Hunter and James [Biden], but that's just your suggestion. You don't actually have any facts to that point. You've got some circumstantial evidence. And the other thing is, of all those names, the one person who didn't profit is ― there is no evidence that Joe Biden did anything illegally," Doocy told a red-faced Comer.
Fox News correspondent Geraldo Rivera put Comer on blast, too, tweeting Wednesday that the committee's "angry allegations are vague and general and do not point to specific crimes. It still comes down to put up (that evidence) or shut up."
A former Trump adviser, Sebastian Gorka, also dismissed Comer's report as devoid of a "smoking gun" that irrefutably showed then-Vice President Biden changing or implementing policy for financial gain.
"It doesn't make any difference in the eyes of the general public until there is the smoking gun of, yes, a piece of paper, saying 'I, Joe Biden, changed this policy regarding Romania or Ukraine because of the money,'" Gorka told Breitbart politics editor Emma Jo-Morris in a podcast Thursday morning, per Newsweek.
A spokesperson for the White House, Ian Sams, dismissed Comer's report as the product of cherry-picking, selective leaking, and baseless innuendo in a statement to news media outlets.

"Congressman Comer has a history of playing fast and loose with the facts and spreading baseless innuendo while refusing to conduct his so-called 'investigations' with legitimacy," Sams said. "He has hidden information from the public to selectively leak and promote his own hand-picked narratives as part of his overall effort to lob personal attacks at the President and his family."
In a Wednesday appearance on Hannity, Comer slammed news media outlets for what he perceived was more coverage of career fabulist Rep. George Santos (R-NY)'s 13-count federal indictment than House Oversight Republicans' report.
"The mainstream media, for the most part, didn't cover [the report] at all, and instead covered the George Santos stuff, [which] is further proof that this media is covering for Joe Biden," Comer said.