Charlie Kirk Worries Biden Will Be 'Really Hard To Beat' In 2024
@alexvhenderson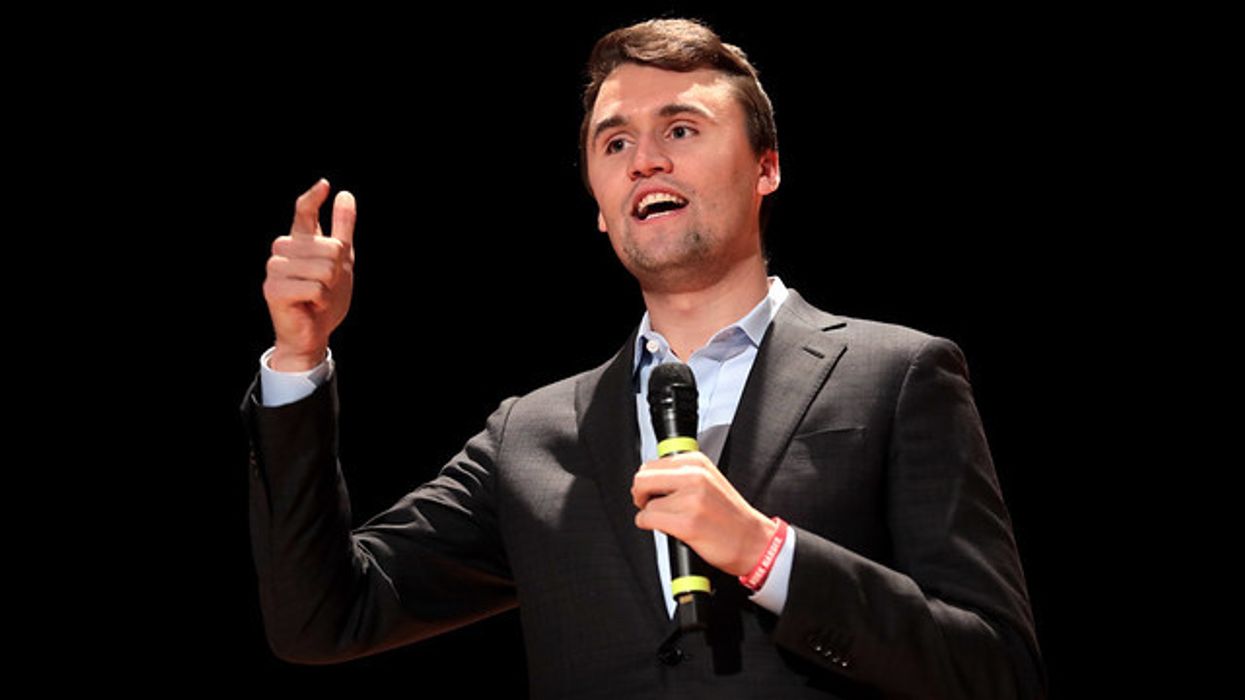 It remains to be seen whether or not Democratic President Joe Biden will seek reelection in 2024, and which Republican he will be up against if he decides to run. But Biden certainly sounded like he was planning to run when he gave an aggressive 2023 State of the Union address in February and focused heavily on the economy.
Biden, during that forceful speech, sounded like he was laying out a list of reasons to give him four more years in the White House.
Charlie Kirk, the far-right MAGA Republican and talk show host who heads Turning Point USA, discussed the 2024 election during an April 17 broadcast of his "Charlie Kirk Show" — and argued that Biden will be "tough to beat" in 2024 if he runs.
"Now, we made the prediction that Joe Biden is not going to run for reelection," Kirk told listeners. "That remains to be a mystery. Is he going to run? Is he not going to run? Very soon, we're gonna have to find out. But it doesn't matter. Joe Biden running in 2024 is going to be really hard to beat."
Kirk went on to tell his audience that Democratic organizers will have a strong ground game in 2024.
"Candidate quality means next to nothing right now," Kirk argued. "Because the Democrats have such a structural advantage with how they built the infrastructure in these key states, they can run a brain-dead person like they did — a pseudo-brain-dead person like John Fetterman, who could become a senator. They just chase ballots…. They have their thousands of paid community organizers…. They do not run a campaign; they run 40 different campaigns."
Reprinted with permission from Alternet.