RNC Responds To Biden Announcement With Weirdly Ominous Ad (VIDEO)
@alexvhenderson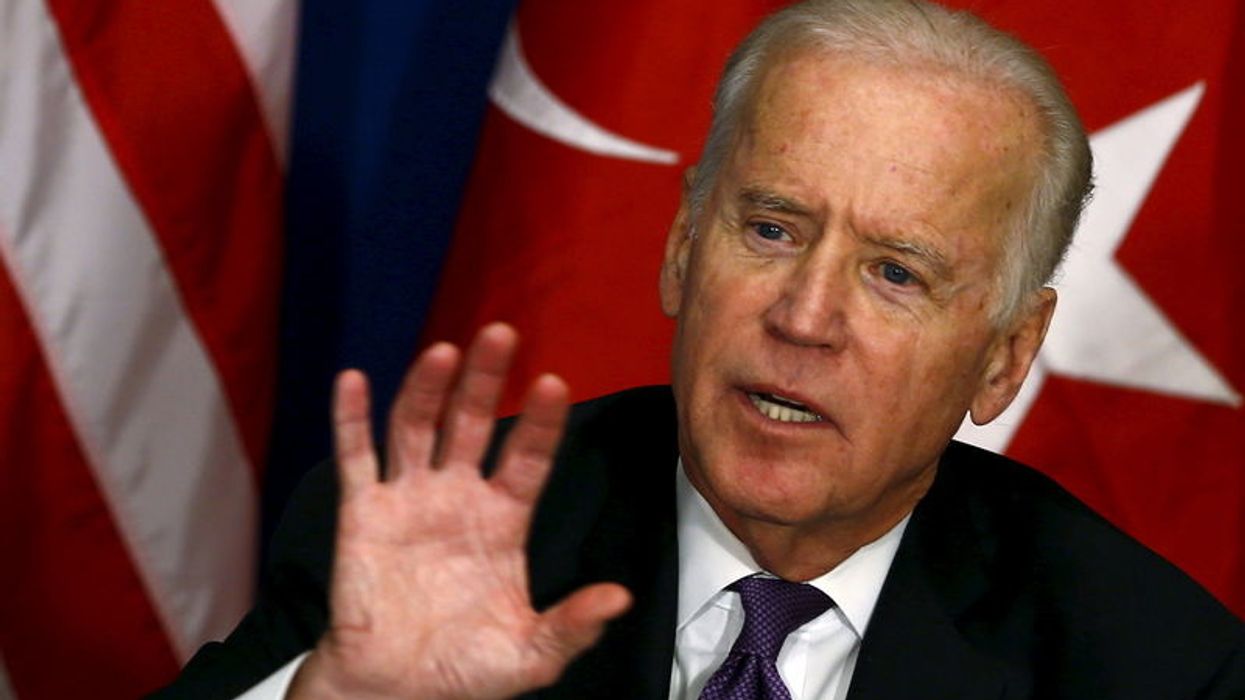 On Tuesday, April 25, President Joe Biden confirmed something that many fellow Democrats had been anticipating: He is running for reelection and is officially seeking the 2024 Democratic presidential nomination. So far, only two other Democrats have officially entered the primary: anti-vaxxer Robert F. Kennedy, Jr. and new age self-help guru Marianne Williamson. And most of the Democratic Party is expected to coalesce around the president in 2024, from centrists to liberals and progressive.
The Republican National Committee (RNC) responded to Biden's announcement with an attack ad obviously designed to terrify voters — an ad that RNC critics are slamming for its use of artificial intelligence (AI) software as well as for listing things that haven't actually happened.
In the RNC video, ominous-sounding music plays while imaginary headlines of the future are predicted: "An emboldened China invades Taiwan. Financial markets are in freefall as 500 regional banks have shuttered their doors. Border agents were overrun by a surge of 80,000 illegals yesterday evening…. It feels like the train is coming off the tracks."
Responding to the RNC ad on Twitter, the Washington Monthly's Bill Scher posted, "Very weird choice to go after an incumbent with fictional depictions of the future instead of problems in the present." Axios' Alex Thompson noted, on Twitter, that the RNC ad "is 100 percent generated by AI software meant to create images that look and feel real" — images depicting "an imagined dystopia look at the future" if Biden is reelected in 2024.
Thompson observed, "Why it matters: AI-generated images are disrupting art, journalism, and now politics. The 2024 election is poised to be the first election with ads full of images generated by modern Artificial Intelligence software."
Democratic strategist Sam Cornale slammed the RNC's use of AI software, tweeting, " When your operative class has been decimated, and you're following MAGA Republicans off a cliff, I suppose you have no choice but to ask AI to help."
\u201cNEW: @Axios w/ a first look at RNC\u2019s video response to Biden \n\nIt is also the committee\u2019s first video that is 100% generated by AI software meant to create images that look and feel real (in this case an imagined dystopia look at the future of Biden wins)\u2026\u201d

— Alex Thompson (@Alex Thompson) 1682420585
Reprinted with permission from Alternet.