Dollar General Puts Up Rival Bid For Family Dollar
@AFP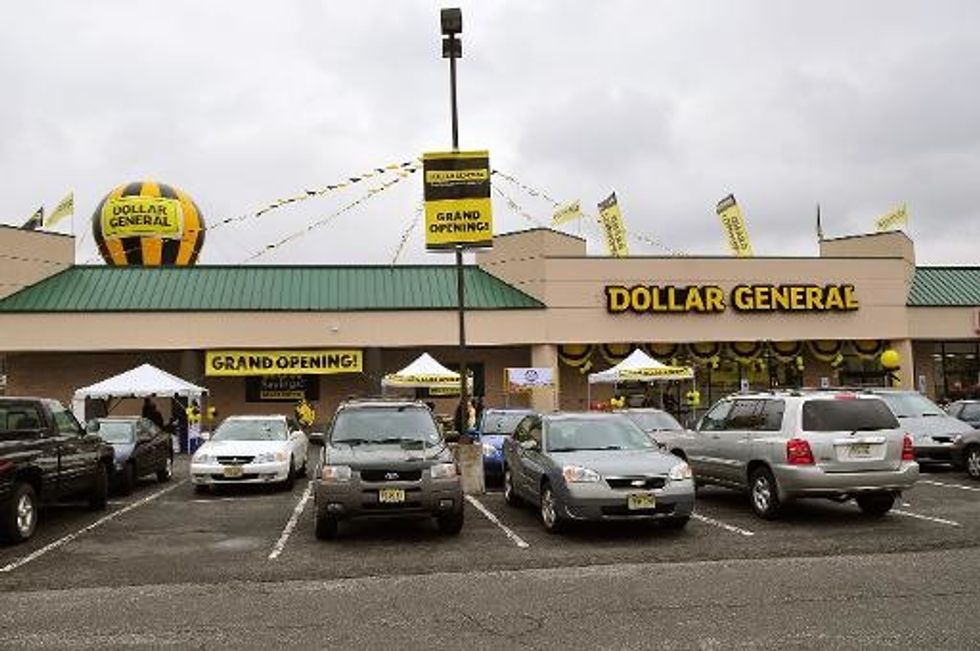 New York (AFP) — Dollar General on Monday made a counterbid for Family Dollar Stores, trumping an initial offer by Dollar Tree as the U.S. war for the discount retail market heats up.
Dollar General, the largest dollar-store chain in the United States, offered to pay $78.50 per share in cash for Family Dollar, the country's second-largest deep discounter, in a deal valued at $9.7 billion.
Dollar General said the combined company with Family Dollar would have nearly 20,000 stores in 46 states and sales of more than $28 billion.
In July Family Dollar agreed to be acquired by Dollar Tree, the third biggest dollar chain, in a cash-and stock deal valued at $9.2 billion, including debt, with Dollar Tree paying $74.50 per share.
Dollar General said its offer was "substantially superior" to Dollar Tree's, giving Family Dollar shareholders a better price and immediate liquidity for their shares.
"For Dollar General shareholders, the proposed combination of Dollar General and Family Dollar would be a significant strategic opportunity to create immediate and lasting shareholder value," said Rick Dreiling, Dollar General's chairman and chief executive.
The customers of both companies would also benefit because "we would be able to provide better value and greater selection," he said.
If a merger agreement is reached, Dreiling, who previously had announced his retirement, would remain in his dual roles in the combined company until May 2016 to oversee the integration, the Goodlettsville,Tennessee-based company said.
Family Dollar, which sells name-brand and private-label goods at various prices, announced it had agreed to the merger deal with Dollar Tree on July 28. The combined company would have sales of more than $18 billion and more than 145,000 employees
The chain had been under pressure to put itself up for sale from activist investor Carl Icahn, who bought a stake in the company in early June.
Shares in Dollar General on Monday jumped 11 percent to $63.79 in pre-market trade. Family Dollar was up 4.8 at $79.69; Dollar Tree fell 1.9 percent to $54.57.
AFP Photo/Brian Killian
Interested in economic news? Sign up for our daily email newsletter!