Egypt Announces Major Expansion At Suez Canal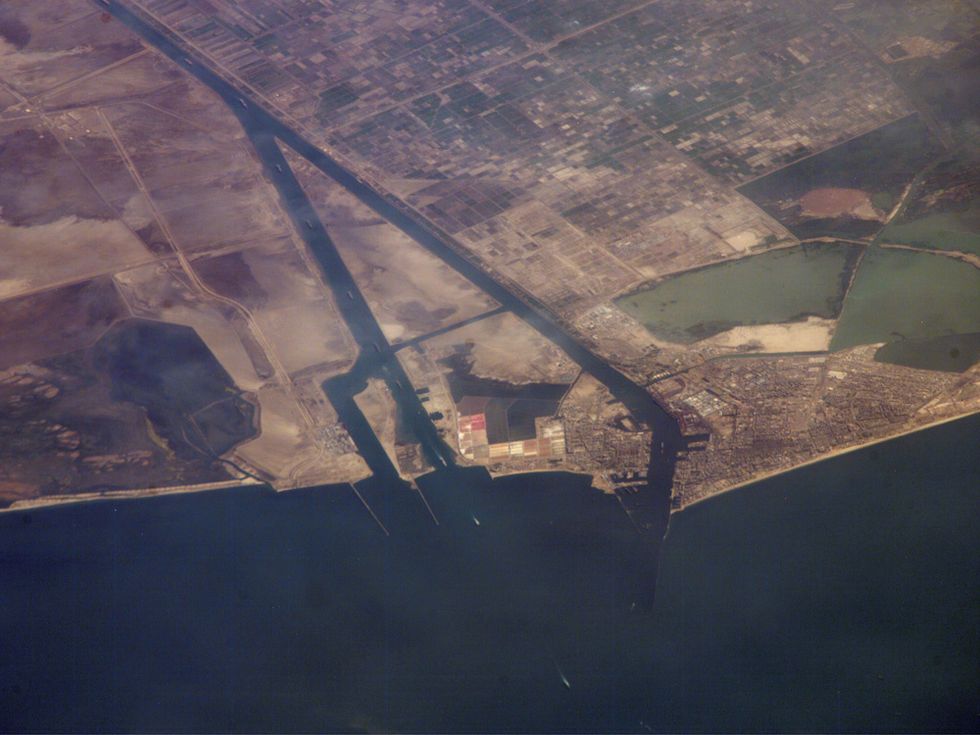 dpa
Cairo (dpa) — Egyptian authorities on Tuesday announced plans for a major upgrade of the Suez Canal, one of the world's most important waterways which connects the Mediterranean to the Red Sea.
The project will involve digging 35 kilometres of a new parallel canal and widening the existing canal along a further 37 kilometres, Suez Canal Authority chief Muhab Mumayish told a conference in Ismailiya.
The 193-kilometre canal, first opened in 1869, already has 80 kilometres of bypass waterways, according to the authority.
President Abdel-Fattah al-Sissi told the conference that 17 Egyptian companies would be involved in implementing the project, under the supervision of the military.
Five new residential and tourism zones are also to be built, according to online reports by state-run newspaper Al-Ahram.
The newspaper quoted Mumayish as saying that the project would create a million jobs.
Al-Sissi asked for the new waterway to be completed within one year rather than the planned three years, Al-Ahram reported.
The president said that the project would be carried out without recourse to foreign funding, with shares and bonds being offered to Egyptian banks and to citizens.
Former army chief al-Sissi won the Egyptian presidency in May, almost a year after he deposed Islamist president Mohammed Morsi.
Al-Sissi recently promised the public a "surprise," raising expectations that he would reveal plans for an economic boost after the government abolished fuel subsidies.
Photo via WikiCommons
Interested in world news? Sign up for our daily email newsletter!