New CEO Yaccarino Is Lying About Hate Speech On Musk's 'X' Site (VIDEO)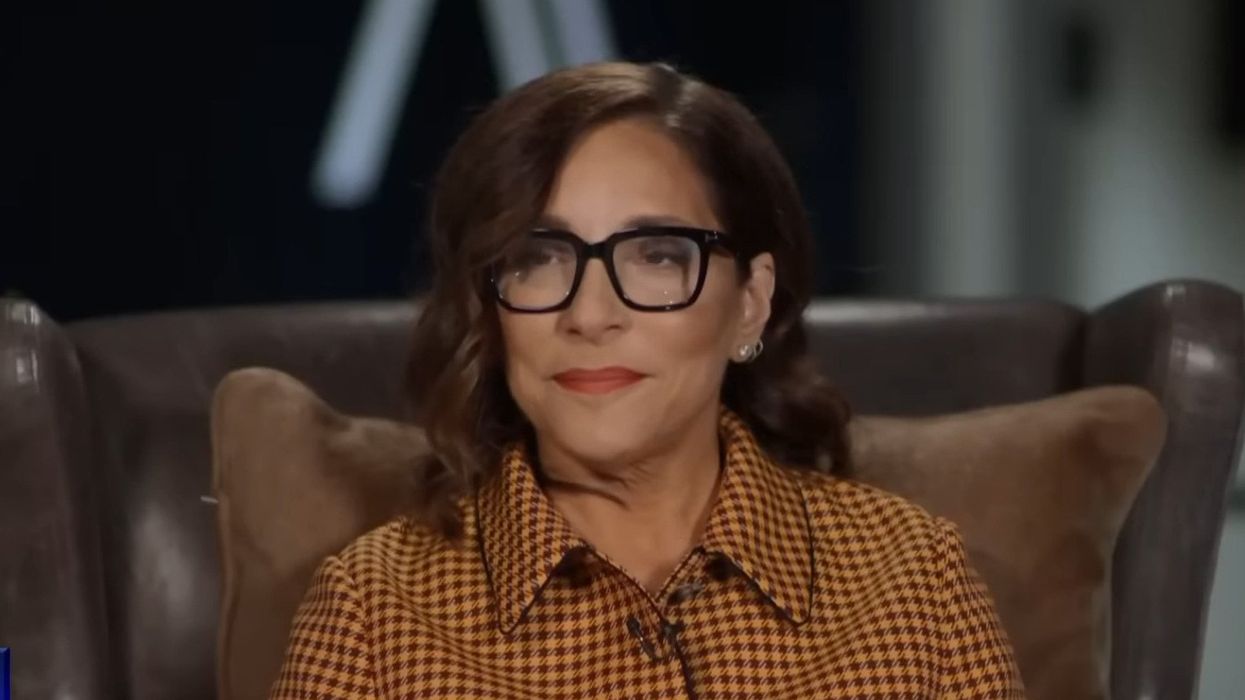 X Corp. CEO Linda Yaccarino, the head of the social media site formerly known as Twitter, sat down for a lengthy interview Thursday on CNBC's Squawk on the Street, during which she made a variety of obviously false statements about the platform and its performance since Elon Musk took over in October 2022. The business-channel interview should make it clear to any corporate executives watching that the site continues to be a virtual cesspool following Musk's rebranding, and that Yaccarino's appointment as CEO has predictably changed nothing.
Twitter is a more dangerous place today
When CNBC anchor Sara Eisen asked about major brands' reluctance to advertise on the site due to the proliferation of hate speech, Yaccarino responded, "By all objective metrics, X is a much healthier and safer platform than it was a year ago. Since [Musk's] acquisitions, we have built brand safety and content moderation tools that have never existed before at this company."
In fact, academic research earlier this year showed that hate speech has nearly doubled on the site since Musk's takeover, as he reinstated previously banned accounts and disingenuously declared a policy of protecting "free speech" on the platform. Meanwhile, just in the last two weeks, X Corp. sued the Center for Countering Digital Hate for their work showing that the site has failed to take action in response to antisemitic and anti-Muslim posts.
Media Matters data confirmed that under Yaccarino's leadership, anti-LGBTQ hate is still prevalent on the platform: Nearly one-third of the top 200 accounts that tweeted about pride during June — Yaccarino's first month as CEO — were right-wing accounts that have posted anti-LGBTQ content on Twitter.
In addition, all the content moderation systems that Twitter might possess still have a weakness: Elon Musk himself and his propensity to reverse content moderation decisions, including on hate speech. Caving to the demands of right-wing political and media figures, he recently reinstated a previously-banned account from an infamous conspiracy theorist who had posted child sexual abuse material to the site.
Ads for major brands end up in bad places
Yaccarino boasted that major brands were returning to the site, naming Coca-Cola, Visa, and State Farm among her examples. She said, "They're coming back — the last bunch of weeks, continued revenue growth," and explained that for the last eight weeks she has been personally speaking with corporate executives to who had either "maybe paused or reduced spending, to remind them about the power of the platform, and the power of the user base, and the economic potential of them partnering with us again."
It's worth noting, however, that the three specific brands she claimed were "coming back" to the platform never fully left in the first place. While they may have reduced spending, a Media Matters analysis of advertising data from Sensor Tower shows that they still advertised on the platform to some extent after Musk took over.
These companies should consider exactly what the "power of the platform" that Yaccarino touts will mean for their brand identities. Media Matters has spotted ads from Coca-Cola and State Farm right next to posts those companies might find objectionable, including vaccine misinformation from an account Musk had previously reinstated and infighting among white supremacists.
Media Matters has repeatedly shown that ads from major companies have continued to appear next to harmful content since the platform was rebranded over two weeks ago. We identified ads for brands including Honeywell, Discovery, National Women's Soccer League, the Pittsburgh Steelers, USA Today, and Manchester City on the verified account of the National Socialist Network, a leading neo-Nazi group that engages in violence and has connections to terrorism.
And in a short period of scrolling through the site, we found an ad for Comcast next to content from election denier Roger Stone and QAnon influencer Jeffrey Pedersen (known online as "intheMatrixxx"); an ad from Disney next to a post from QAnon-promoting figure Brian Lupo ("CannCon"); a Samsung ad next to a post from anti-Muslim extremist Laura Loomer; an ad from Apple next to a tweet from right-wing blogger David Vance that amplified Tucker Carlson's interview with misogynist Tristan Tate; and ads for Mondelez International's Ritz Crackers and Chips Ahoy alongside content from right-wing psychologist and budding climate denier Jordan Peterson.
Elon Musk is still the problem
Eisen also asked about companies' hesitancy to spend money on X because of Musk specifically, as he continues to amplify conspiracy theories with no apparent regard for their concerns. Yaccarino only made it clearer that he has none, and that she cannot control what Musk says or does. (This was confirmed in a June 1 federal court filing, in which lawyers for the company told the court that hiring Yaccarino as CEO "will not result in a different content-moderation strategy for Twitter, a company that will still be owned by Musk and led by a person chosen by Musk.")
SARA EISEN: But I think there are questions with your boss's own tweets. I was talking to a brand yesterday that scaled back advertising on X. Why? They said, well, the head of the company sometimes tweets things that we think are in violation of their own safety practices. And in an interview with my colleague David Faber, Elon said in response to a question about tweeting a conspiracy theory and whether that was risking losing advertisers, 'I don't care, I want to say what I say, and I lose money, so be it.' Doesn't that make your job impossible?
LINDA YACCARINO: It definitely does not make my job impossible. I think what it — it fuels more of an ambition for my job to make sure that everyone, including Elon, is entitled to their own opinion. Now, we all do things that we reconsider at other times. I think you remember, when I — in my early days of meeting Elon — I interviewed him at a marketing conference in Miami, and we had a little bit of a debate of rethinking tweets maybe, I don't know, after 3 a.m. in the morning.
EISEN: Does he give you a heads-up on the tweets, Elon?
YACCARINO: I would never expect him to do so. I would never. And again, the real-time nature and beauty of X — clearing your tweets with someone is much less effective.
Reprinted with permission from Media Matters.