Scholars Condemn Philly Museum Over Hosting Of 'Moms For Liberty' Event
@MJBoddie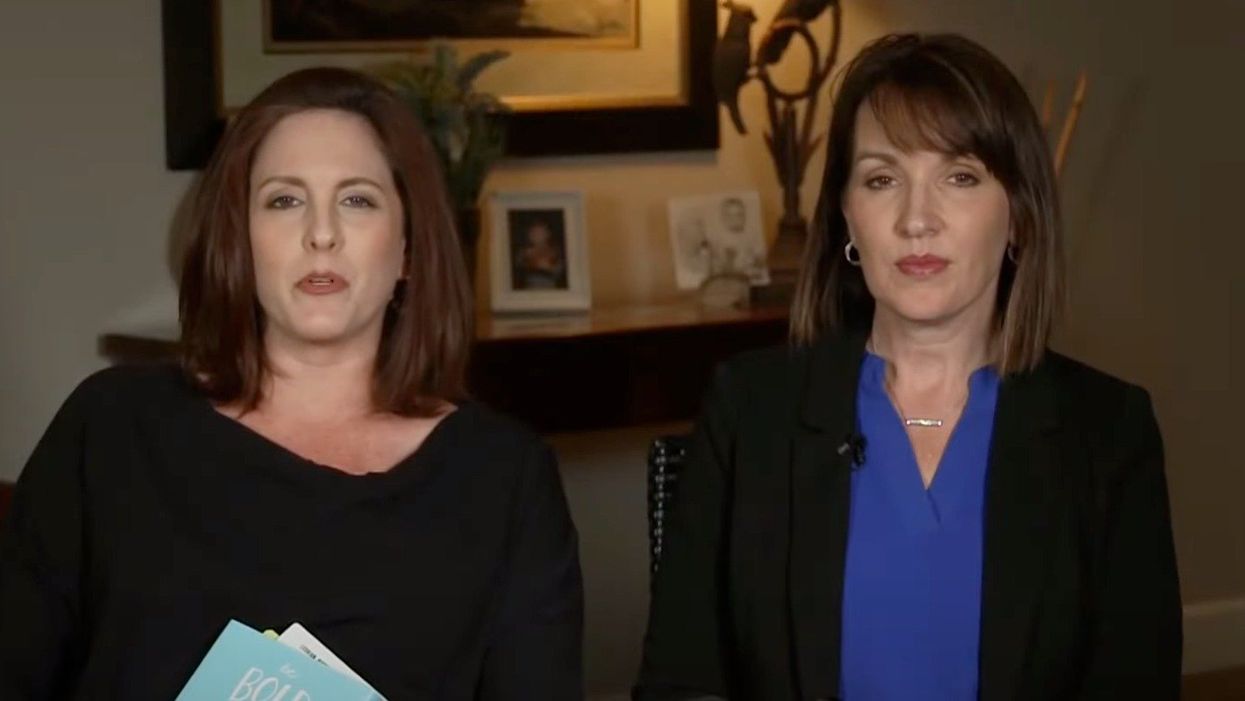 The conservative group Moms for Liberty, is set to rent space in Philadelphia's Museum of the American Revolution for an event later this week, and several prominent historical organizations are making their disapproval known, The New York Times reports.
This comes just days after the right-wing organization, known for pushing book bans in schools, issued an apology after including a quote from Adolf Hitler in a newsletter that read, "He alone, who OWNS the youth, GAINS the future," according to the Indianapolis Star.
After receiving significant backlash, NBC reports an Indiana chapter chairwoman, Paige Miller offered a statement, saying, "We condemn Adolf Hitler's actions and his dark place in human history. We should not have quoted him in our newsletter and express our deepest apology."
Per the Times, earlier this month, "dozens of museum employees were calling on the museum to cancel the rental to Moms for Liberty, on the grounds that it undermined the museum's reputation and mission."
The Committee on L.G.B.T.Q. History, according to the report, urged the museum to renege on the rental, calling it "shocking that an organization dedicated to documenting and preserving American history would enter into any relationship with an organization that is so intent upon distorting the American experience."
Additionally, the American Historical Association wrote a letter earlier this week, urging the museum to reconsider hosting the upcoming event, saying, "Moms for Liberty is an organization that has vigorously advocated censorship and harassment of history teachers, banning history books from libraries and classrooms, and legislation that renders it impossible for historians to teach with professional integrity without risking job loss and other penalties."
Referring to the museum, the Organization of American Historians emphasized, "This work and gains that have been made in this space are in many respects fragile, and must be vigorously defended."
The museum responded to all criticism, according to the report, with a statement that "acknowledged the legitimacy of the employees' concerns, but said it could not discriminate on the basis of a group's political beliefs, which it called 'antithetical to our purpose.'"
It read: "The Museum of the American Revolution strives to create an inclusive and accessible museum experience for visitors with a wide range of viewpoints and beliefs. Consistent with this mission, we make available after-hours and private rentals to groups that organize legally and safely, including federally recognized 501(c)(4) nonprofit organizations."
Deemed an "extremist" organization by the Southern Poverty Law Center earlier this month, the group rejects criticism from the historians, writing, "We expect our national summit in Philadelphia to be a time of training and empowerment for parents to be more active in their child's school system. We stand for the rights of parents and against anyone trying to silent [sic] parents who want to speak up on behalf of their child's needs."
Per the Times, the National Council on Public History, and the Berkshire Conference of Women Historians also denounced the event.
Reprinted with permission from Alternet.