Endorse This: The Evolution Will Not Be Televised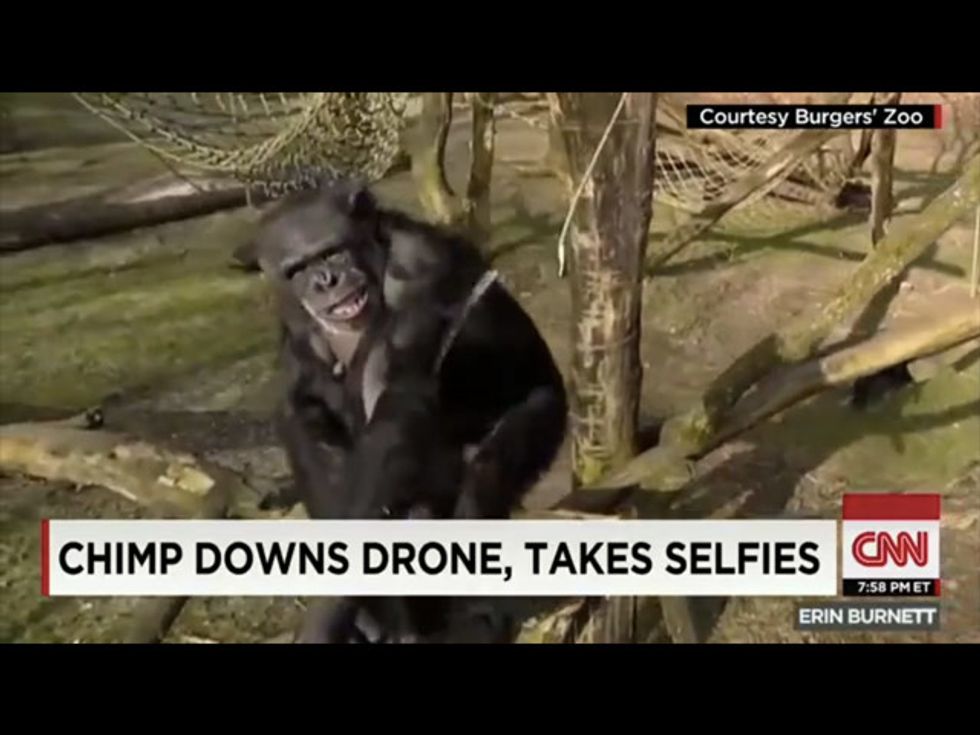 A female chimpanzee at a Dutch zoo has become the latest to challenge the mass surveillance state — after a TV crew sent a flying drone camera into her habitat.
Click above to watch this brave primate strike a blow for the right to privacy. Then share this video!
Video via CNN.
Get More to Endorse Delivered to Your Inbox
[sailthru_widget fields="email,ZipCode" sailthru_list="Endorse This Sign Up"]