Endorse This: The Benghazi Show Must Go On!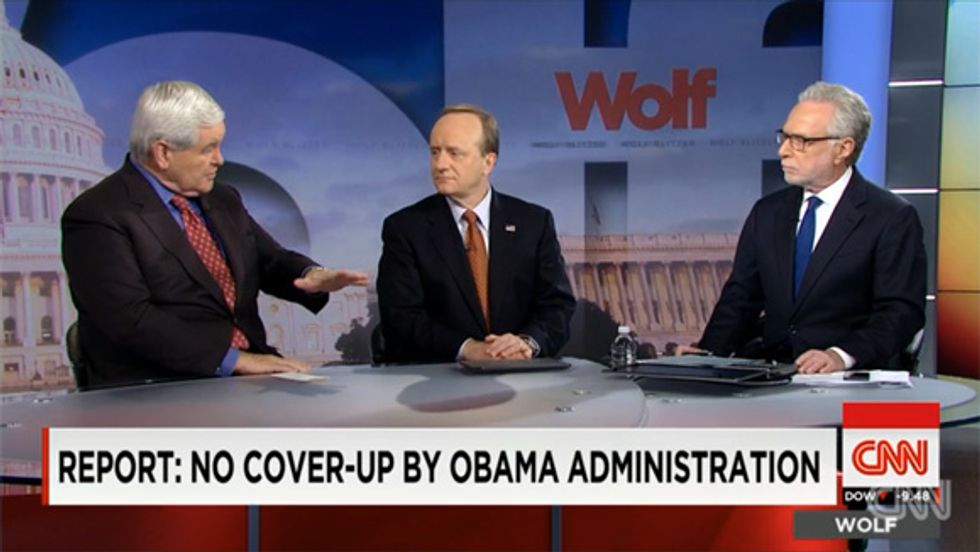 Newt Gingrich doesn't trust the latest House committee report on Benghazi, which has actually exonerated the Obama administration — but there's always the next one.
Click above to watch Newt this Monday on CNN, slamming the CIA for having allegedly "co-opted" the report — then share this video!
Video viaWolf/CNN.
Get More to Endorse Delivered to Your Inbox
[sailthru_widget fields="email,ZipCode" sailthru_list="Endorse This Sign Up"]