#EndorseThis: Hey, Trump's Childhood Home Is For Sale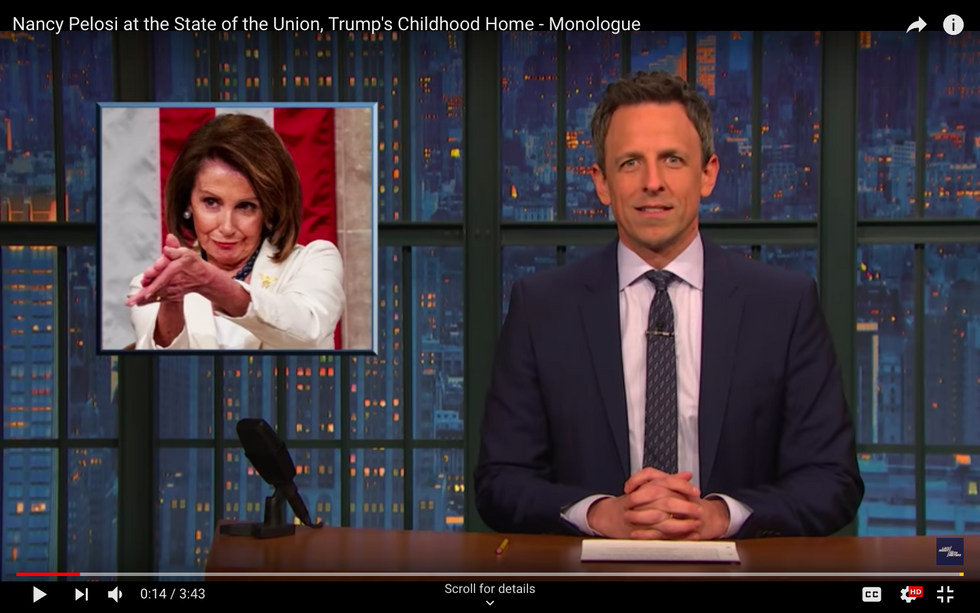 For Seth Meyers — and for so many Americans who watched the State of the Union address — it's hard to stop watching Nancy Pelosi's sarcastic viral clap.
But moving right along, Seth reports that Donald Trump's childhood home in Queens is for sale. Its $3 million price includes the historic room where the future president was likely conceived. (Time travelers please note that this suggests a way to save the world.)
And then there are the new emojis that are about to become available, including a wheelchair, a flamingo, and what may be a "tiny penis" symbol.
Seth funny! Click to laugh.