#EndorseThis: Putin Erases Chris Wallace In Kimmel's Beatdown Of Fox News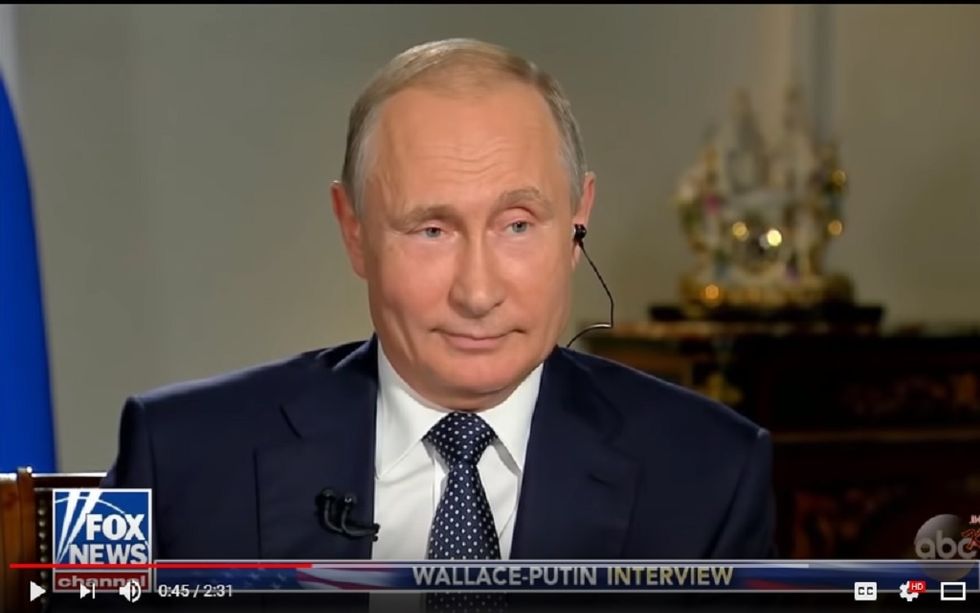 Don't let today's headline leave the wrong impression. Though Vladimir Putin and Chris Wallace undoubtedly star in our #EndorseThis clip, late-night comic Jimmy Kimmel isn't exactly playing third banana.
In fact, Kimmel's short monologue is memorable for its take-down of modern media hypocrisy. Not only does Jimmy expose Fox for having a double standard in its analysis of GOP and Democrat foreign relations, the comedian plays clips of Fox News personalities praising Trump for his soft treatment of Russia while simultaneously hitting Obama for not going after the Kremlin.
But it's all set up by an alternate-reality version of Vladimir Putin's interview with Fox News Sunday anchor Chris Wallace at the :15 mark. Let's just say if you've ever fantasized about Fox pundits getting knocked cold by flying objects, this one's for you.
See Chris crumpled.