#EndorseThis: Samantha Bee Stings Nunes Over Trump's Abuse Of Memo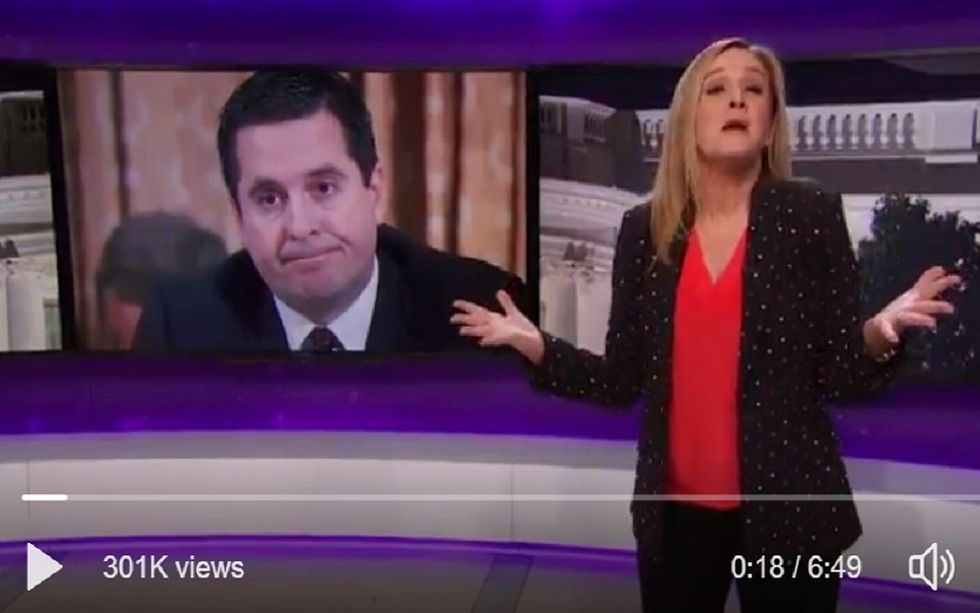 Leaving President Trump alone with anyone, man or (especially) woman, is a bad idea. In fact, even leaving Trump alone with an inanimate object isn't a completely safe move.
In today's clip, Samantha Bee describes how the POTUS was unwisely given time alone with the infamous Nunes memo for "several hours"…leading her to the unsavory conclusion that the three-and-a-half page document could have been violated. A six-figure settlement may not quash the resulting scandal…just ask Stormy Daniels!
Nunes is preparing several alarming sequels in his war against the FBI, including "Nunes vs Predator." But with the revelation of fresh abuse of authority in targeting black citizens, Bee points out that the FBI has been oppressively conservative under President Trump. In fact the bureau could use some of that "Clinton leftism" imagined to exist there by Republicans.
This week in chaos: Nunes and "Black Identity Extremists"! #SamanthaBee pic.twitter.com/ysQK9JVPeP

— Full Frontal (@FullFrontalSamB) February 8, 2018