European Security Monitors Held 32 Days By Ukraine Militants Freed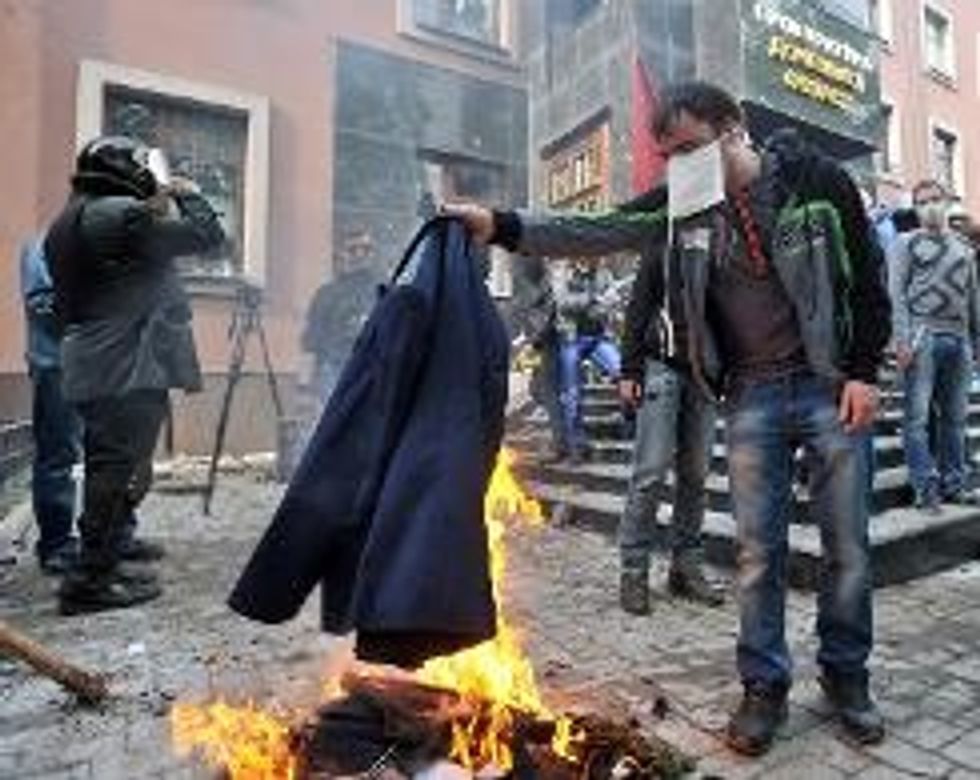 By Carol J. Williams, Los Angeles Times
Four monitors from the Organization for Security and Cooperation in Europe who were taken hostage by pro-Russia militants in eastern Ukraine more than a month ago were freed late Thursday, the Vienna-based organization reported.
The four Europeans taken captive while patrolling the volatile Donetsk region on May 26 were released in good condition and returned to their work with the OSCE Special Monitoring Mission to Ukraine, said Olesia Oleshko of the agency's office in Kiev, the Ukrainian capital.
Four other OSCE monitors who went missing in the Luhansk region three days after their Donetsk colleagues remain in the militants' custody, Oleshko's statement said.
In a statement from Vienna expressing the OSCE's gratitude for the safe return of the Donetsk team, Swiss President and OSCE Chairman Didier Burkhalter appealed for the release of the Luhansk team "without delay."
German Chancellor Angela Merkel had called Russian President Vladimir Putin earlier Thursday to press him to use his influence with the separatists in eastern Ukraine to respect a cease-fire in its last hours and to free the more than 200 people detained by the militants over the last two months.
A leader of the Donetsk separatists who met Monday with Ukrainian, Russian, and European negotiators had agreed to seek the release of the captives in his region as a goodwill gesture. The meeting was aimed at ending the armed conflict in eastern Ukraine that has killed more than 400, many of them civilians, since April.
However, leaders of the self-proclaimed Luhansk People's Republic made no such promise.
The OSCE statement said that although the 100-plus monitors deployed throughout Ukraine remain in the country, the monitoring teams for Donetsk and Luhansk have been reduced in number and their patrolling activities have been "reconfigured in view of the security situation."
The OSCE is the only international security agency to which Russia and Ukraine belong. The Ukraine monitoring mission, which was endorsed by Russia, was intended to observe and record irregular armed forces operating in violation of OSCE security accords.
Ukrainian President Petro Poroshenko was set to sign a trade pact with the European Union in Brussels on Friday. The westward shift by Russia's former Soviet sister republic has angered Putin and sparked seven months of conflict between European-leaning Ukrainians in the western half of the country and Russian-speaking eastern residents who want to stay economically integrated with Russia.
AFP Photo / Genya Savilov
Interested in world news? Sign up for our daily email newsletter!