Freed 'Washington Post' Journalist Rezaian Headed To U.S.: Statement
@reuters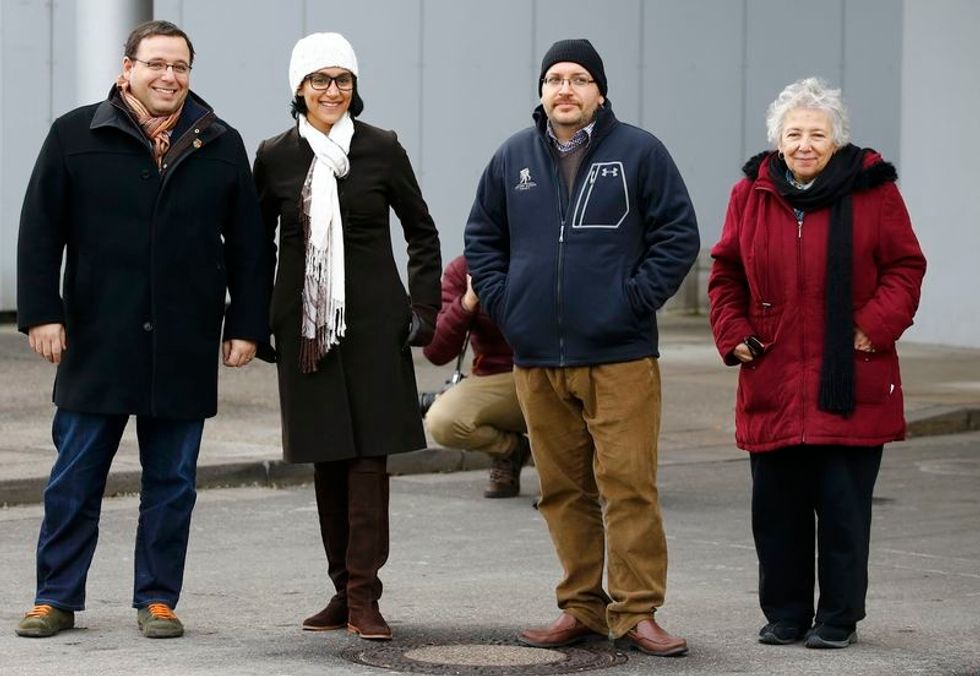 WASHINGTON (Reuters) – Washington Post reporter Jason Rezaian headed home to the United States on Friday, days after being freed from 18 months in prison in Iran as part of a historic prisoner exchange between Tehran and the United States.
Rezaian, who had been staying in Germany with his wife and mother who also left Iran with him on Sunday, said he was grateful for his newfound freedom but was not yet ready to talk about his imprisonment.
"At some point, I will be ready to discuss my ordeal but for now, I just want to express my profound appreciation for the tremendous support I have received," the Iranian-American said in a statement early Friday morning.
"Today, I am incredibly thankful for my family, my fellow journalists, my colleagues at the Washington Post, and everyone else who fought for my freedom," he said.
After his release by Iran, Rezaian spent several days at the U.S. military hospital in Landstuhl, Germany, before leaving with his family for the United States on Friday.
Rezaian, who was born in California and holds dual U.S. and Iranian citizenship, was accused of espionage by Iran. He and his Iranian wife, Yeganeh Salehi, were arrested in July 2014, although she was later freed while he remained detained.
Salehi, in the statement, said she was overjoyed to be reunited with her husband "and that we are now together beginning an exciting new chapter in our lives."
"I am thrilled to be going to the United States and thankful beyond words for the overwhelming support Jason and our family have received from so many people," she said. 
Rezaian's brother Ali along with executives at the Post had led the effort to seek their release, urging the Obama administration to press the issue with Iran.
Rezaian, in his statement, thanked U.S. and Swiss officials for their efforts.
The prisoner swap was announced as world powers, including the United States, implemented a landmark nuclear deal. In exchange for the release of five Americans from Iran, the White House offered clemency to seven Iranians who were convicted or facing trial in the United States.
(Reporting by Susan Heavey; Editing by Bill Trott)
Photo: Jason Rezaian (2R), Washington Post reporter and one of the U.S. citizens recently released from detention in Iran, poses to media together with his wife Yeganeh Salehi (2L), mother Mary Rezaian (R) and brother Ali Rezaian (L) outside the Emergency Room of the Landstuhl Regional Medical Center (LRMC) in the southwestern town of Landstuhl, Germany, January 20, 2016. REUTERS/Kai Pfaffenbach