Giuliani Feels 'Pretty Good' After His Very Bad Week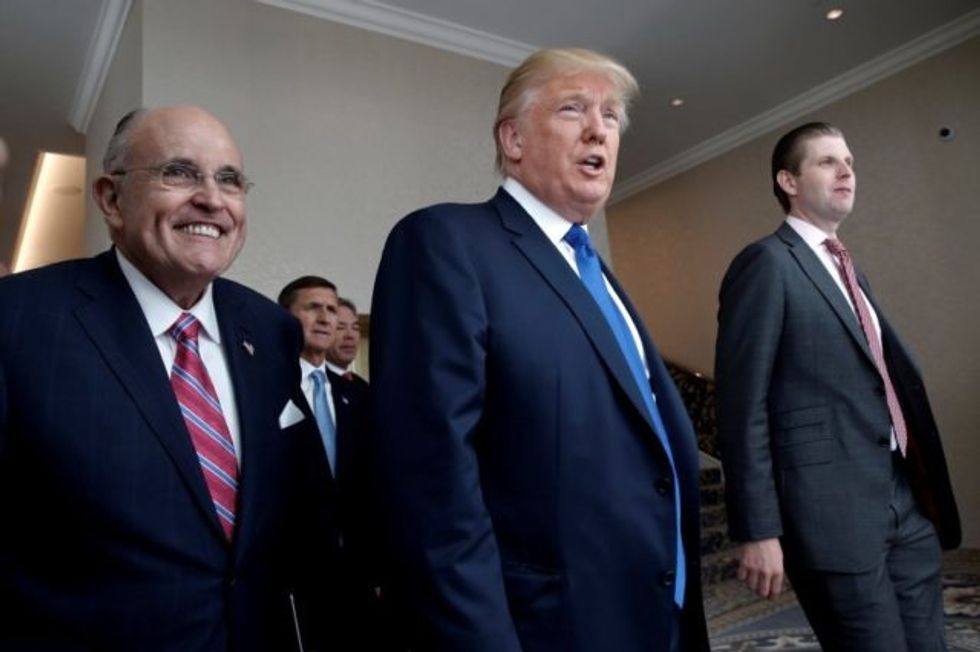 Reprinted with permission from Shareblue.com
Rudy Giuliani spent most of last week dropping Stormy Daniels-shaped bombs on Trump, but Giuliani and Trump feel "pretty good" about the whole debacle, it turns out.
In an interview with the Washington Post, Giuliani said that he and Trump spoke over the weekend at Trump's golf course, and they both think Rudy is winning.
"I'll give you the conclusion: We all feel pretty good that we've got everything kind of straightened out and we're setting the agenda," Giuliani told the Washington Post, adding, "Everybody's reacting to us now, and I feel good about that because that's what I came in to do."
But Washington University law professor Kathleen Clark gave the paper a more realistic assessment, describing Giuliani's interviews as "erratic, unpredictable, aimless."
Giuliani's media tour began Wednesday with the bombshell revelation that Trump claims to have reimbursed Michael Cohen for the hush money payment to porn star Stormy Daniels, which meant that Trump lied when he denied knowing about it.
The next morning, Giuliani made things worse by, among other things, drawing an explicit connection between the payoff and the 2016 election. But Giuliani kept giving interviews, and kept further implicating Trump.
By Friday, Trump was forced to try doing damage control by telling reporters that Giuliani is a "great guy" who doesn't know what he's talking about.
Then naturally, Trump sent Giuliani out to do some more interviews over the weekend, during which he confirmed that Trump and attorney Michael Cohen have a "long history" of payments like the one made to Daniels.
Whatever it is that Trump and Giuliani are hoping to accomplish with this campaign, the good news is that if Trump is really happy with Giuliani, it will likely continue. Special counsel Robert Mueller doesn't appear to need any help closing in on Trump, but Trump and Giuliani seem determined to give it anyway.