Harry Reid: Republicans Should 'Take Yes For An Answer'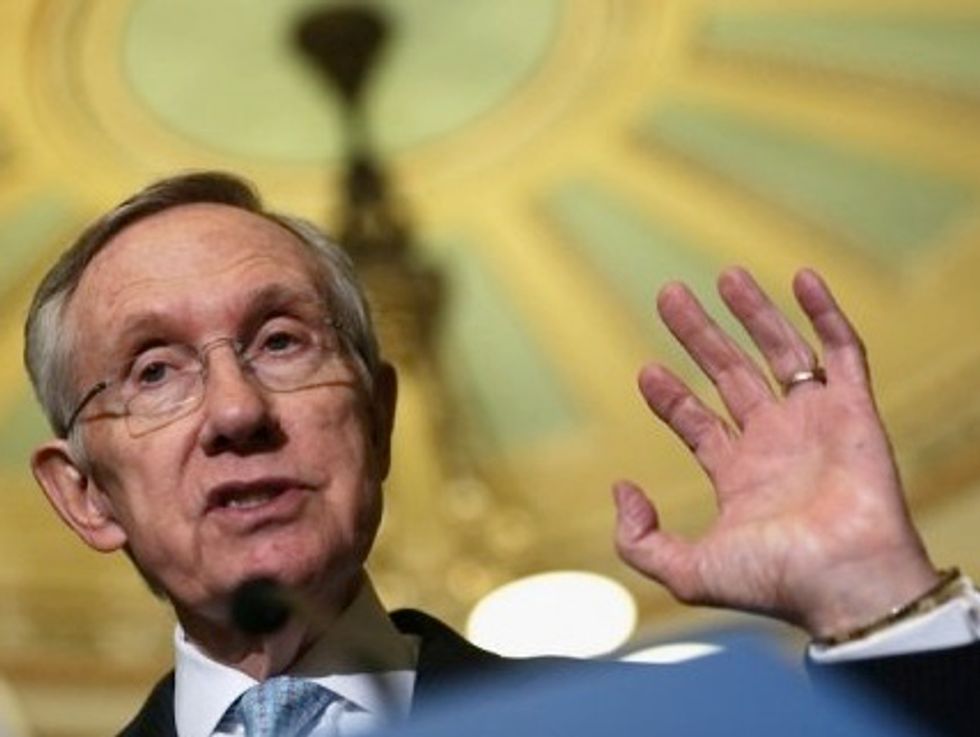 In a press conference at the foot of the U.S. Capitol building Wednesday, Senate Majority Leader Harry Reid (D-NV) once again pressed Republican leadership in Congress to begin negotiations to pass a budget and open the federal government.
"We are here, ready to negotiate," Reid said, adding: "As I look around and see what we've tried to do, it's really frightening the Republicans aren't willing to sit down with us."
The federal government shutdown entered its ninth day Wednesday and negotiations to reach a budget deal that would fund the government are unlikely for the time being. The Obama administration and congressional Democrats have made it clear they will not negotiate with Republicans until the government is funded and the debt ceiling is raised. It's their position that funding the federal government and a possible default on U.S. debt payments should not be held hostage by Republicans who hold a majority only in the House of Representatives.
Republican congressional leadership, however, view funding the government — at sequester levels — as an "unconditional surrender."
"At times like this the American people expect their leaders to sit down and have a conversation. I want that conversation to occur now," House Speaker John Boehner said yesterday. "What the president said today was if there's unconditional surrender by Republicans, he'll sit down and talk to us."
The president will convene with congressional Democrats in a private meeting at 4:30 on Wednesday, and is expected to invite Republican senators for talks about the shutdown in the coming days.
To begin the press conference on Wednesday, Reid explained how the government shutdown is affecting his home state of Nevada. In Nevada alone, he explained, "365,000 food stamp recipients will see their food stamps halted. Not cut, halted." Reid further added that the shutdown is hurting large industries like tourism in Nevada, as well as strip malls and supermarkets.
Reid then urged Republican leadership to push the budget plan into committee so they can draft something that has a chance of being passed. To drive this point home, Reid quoted Senate Minority Leader Mitch McConnell (R-KY): "If the Senate version is different send it off to conference. That's way things used work around here. We used to call it legislating."
AFP Photo/Alex Wong