It's Donald Trump Versus New York City
@FromaHarrop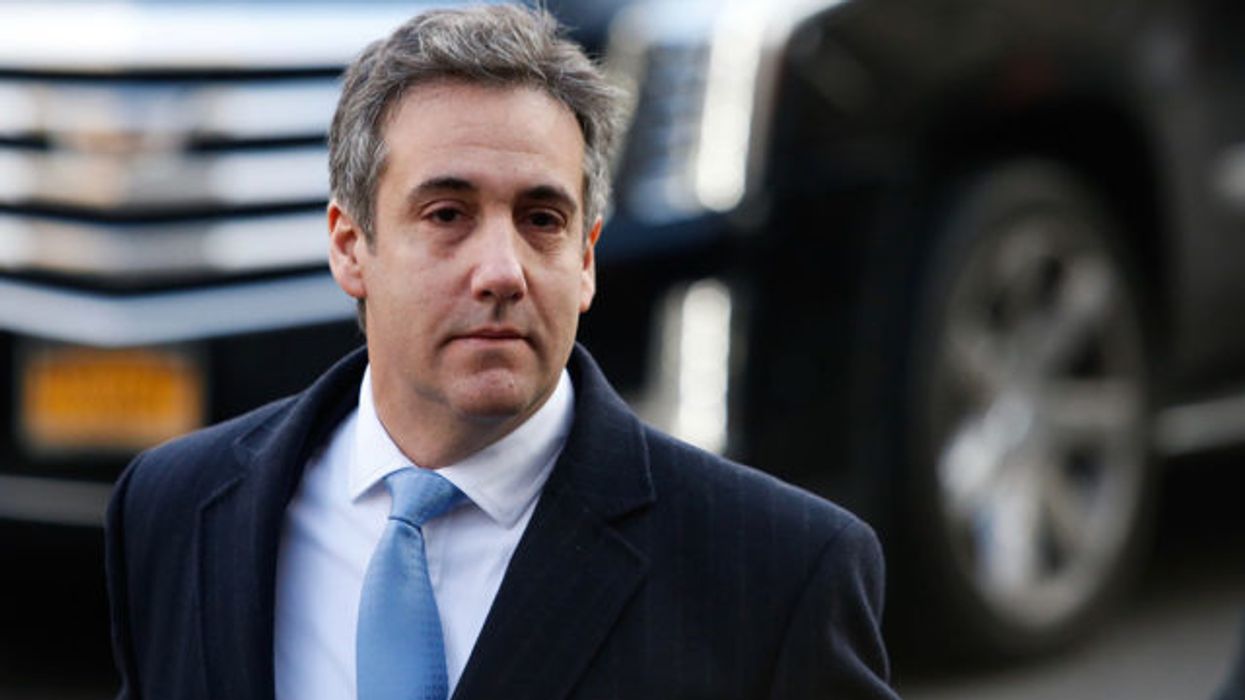 If Ron DeSantis had a Stormy Daniels problem, Donald Trump would probably have invited her to dinner. He'd have massaged the facts surrounding any possible indictment related to the hush-money payments. The cameras love a porn star, and Trump loves cameras. Trump would mock Ron DeSanctimonious with Stormy at his side.
But the Florida governor and apparent candidate for president went after the New York district attorney for allegedly persecuting his chief political rival. Could you imagine Donald Trump doing that?
Trump's more formidable opponent in this case is New York City. The devil cannot endure to be mocked, it's said. And definitely beyond endurance for Trump is being ignored where all his life he's wanted recognition. The city's power players were always amused that so much of America had gone gaga over a serial bankrupt who never even made the list of top real estate moguls. Crowds have returned to Trump Tower for this latest national spectacle, but in recent years, few turned their heads when walking by.
Trump's long-running act as the quintessentially colorful New Yorker who says what he thinks did make him seem authentic to many. But he's now facing other colorful New Yorkers sharing their unfiltered thoughts. Michael Cohen, the former fixer who enabled the payments to a porn star, now commandeers attention as he throws the book at his former boss with impeccable outer borough diction.
When TV interviewers recently confronted him by saying that he'd gone to prison, Cohen corrected them with "twice." He had thoughts on the Trump cultists again being grifted. "Who are these dummies that are giving their hard-earned dollars for a guy who gets indicted? I'm not sure," he said. "I didn't see anybody throwing that kind of money when I ended up getting indicted." Cohen was also happy to explain the arraignment process, on which he is an authority.
Cohen knows to dish inside dope on Trump's psyche. Behind the scenes, Trump is "seething," Cohen said. And the reason is the "clown car" around him — Jared Kushner, Steve Bannon, Stephen Miller — that pushed him into fights that got him into his unenviable position.
One never knows for sure, but New Yorkers are also not overly afraid that Trump's unhinged followers will turn the circus into a riot. "Don't play with the New York Police Department," Cohen advised. The NYPD's stand-ready order to 35,000 officers makes available a force reportedly larger than some countries' armies.
Robert Reilly, a former FBI agent who specialized in domestic terrorism cases, waved off fears of violent mass anarchy on the order of Charlottesville or January 6. "This is New York City," he told The New York Times. "It is too far and too many tolls and nowhere to park."
As for his own personal safety, Cohen said, he thinks about it every single day, but "I'm not changing anything in terms of my life or my routine as a result of this."
Really, the Trump base seems to want someone who fights back, regardless of what they're fighting over. When Trump entered legal peril at the hands of a Manhattan district attorney, DeSantis snapped into line like a Lego piece in the Hobbit toy set. He went after the DA with a robust defense of the man who implied he was grooming young people for sex.
Trump and his Republican servants have been framing the hush-money matter as Trump versus out-of-control New York liberals. Do note that in the 2016 primary, Manhattan Republicans preferred then-Ohio Gov. John Kasich, a reasonable candidate, over their neighbor in Trump Tower. The crowds and closures around Trump Tower may inconvenience the locals, but rest assured, their pain is mostly about the traffic.
Follow Froma Harrop on Twitter @FromaHarrop. She can be reached at fharrop@gmail.com. To find out more about Froma Harrop and read features by other Creators writers and cartoonists, visit the Creators webpage at www.creators.com.
Reprinted with permission from Creators.