Driven By Bribery And Bias, Paxton Acquittal Bitterly Splits Texas Republicans
@alexvhenderson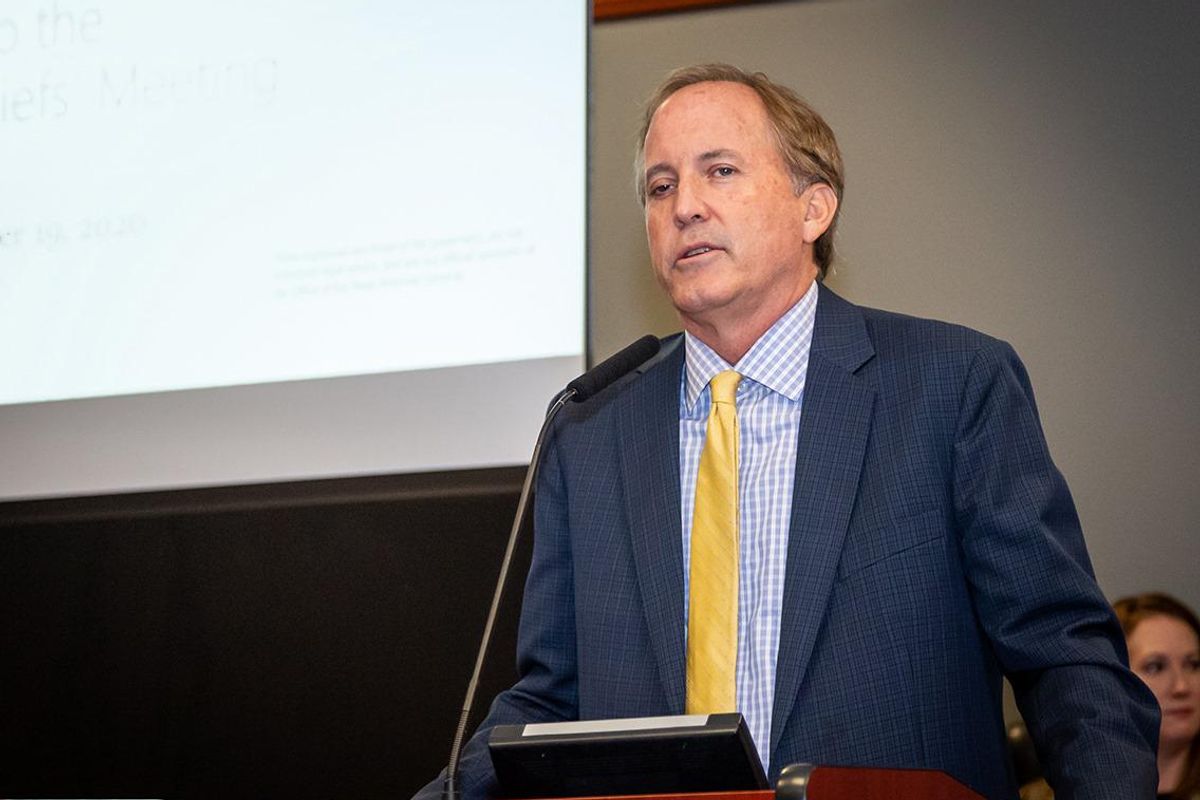 Photo from the Texas Attorney General's official Facebook
On Saturday, September 16, far-right Texas Attorney General Ken Paxton was acquitted on 16 articles of impeachment in the Texas Senate. Republicans have majorities in both branches of the Texas Legislature, but while he was indicted in the Texas House of Representatives , he was found "not guilty" during his trial in the Senate.
But Washington Post opinion writer Karen Tumulty, in her September 18 column , stresses that the bitter, ugly fight between pro-Paxton Republicans and anti-Paxton Republicans (including "Bush Republicans") is just beginning in Texas.
Paxton's attorney Tony Buzbee angrily declared , "Let it be known. Let it be clear now: the Bush era in Texas ends today" — a comment Tumulty describes as a "warning shot" and a "naked appeal to the tribalism that has reshaped the once-rational GOP in Texas."
"That the fix was in for the attorney general in the Senate probably should have been apparent back in July," Tumulty explains . "That's when a campaign finance report revealed that a pro-Paxton political action committee, known as the Defend Texas Liberty PAC, had donated $1 million and made an additional $2 million loan to Lt. Gov. Dan Patrick, who would preside over the impeachment trial."
Tumulty adds , "Yes, you read that right: The person acting as judge took $3 million from the defendant's deep-pocketed allies. Was it any wonder that only two Republicans in the Senate, where the lieutenant governor serves as president of the chamber, voted to convict?"
The columnist notes that "Paxton's far-right forces are now promising all-out warfare on the Republican House members — starting with Speaker Dade Phelan — who tried to remove the attorney general from office."
Reprinted with permission from Alternet .