Why Speaker McCarthy May Suffer Newt Gingrich's Dismal 1998 Fate
@MJBoddie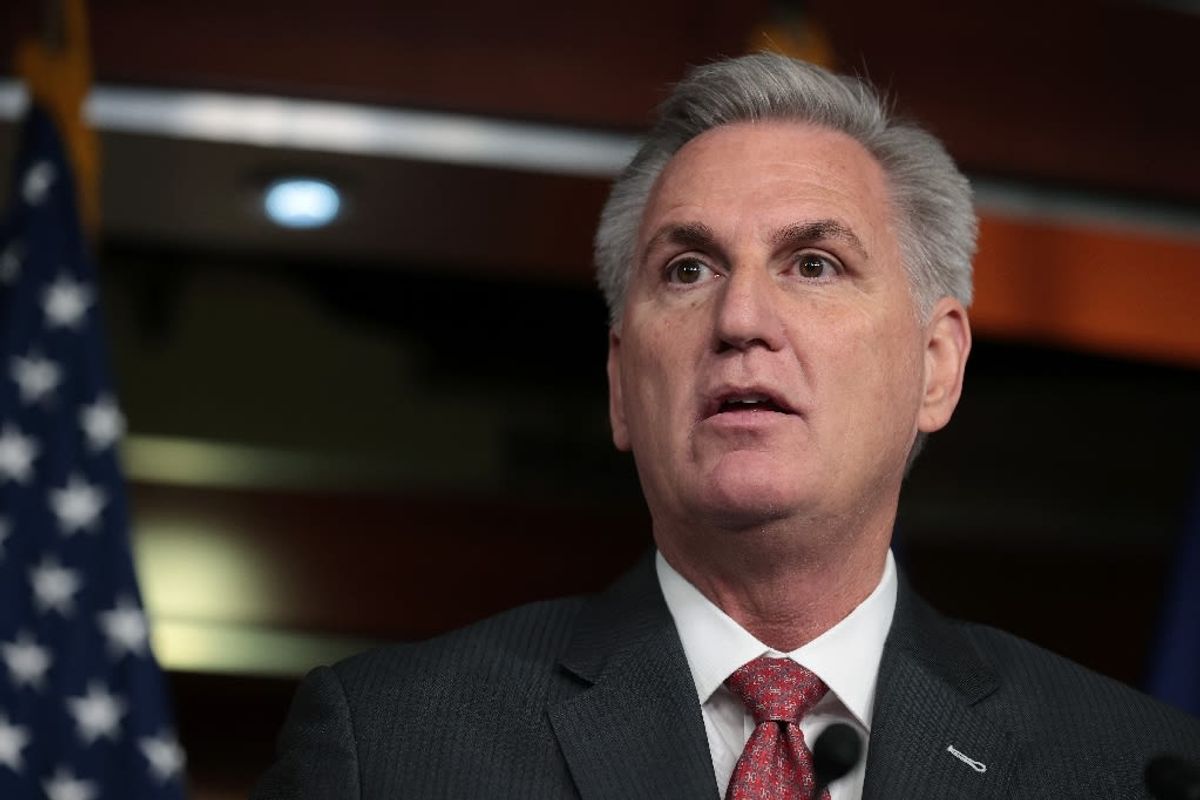 In a Friday, September 22 op-ed published by Truthout, University of California at Davis lecturer and columnist Sasha Abramsky argues that "it's hard to see, given current polling on the issue," how the GOP's attempt to impeach President Joe Biden "will meaningfully hurt him," and that House Speaker Kevin McCarthy's (R-CA) political reputation could plummet the way ex-House Speaker Newt Gingrich's did in the 1990s during ex-President Bill Clinton's presidency.
The columnist writes:
When [investigative counsel Kenneth] Starr's office discovered that Clinton had sexual relations with [ex-White House intern Monica] Lewinsky, and when Clinton subsequently dissembled in answering intimate questions about his sex life, Gingrich pounced, with the House voting to open an impeachment inquiry in the early fall of 1998. Two months later, after a 14-hour debate, the House voted in favor of articles of impeachment against the president.
By then, however, the public had grown restive, wanting Congress to focus on issues other than what the majority of voters came to see as fishing expeditions against the president. In the midterm elections, which were held one month into the impeachment inquiry, the Republicans underperformed: Although they clung onto their majority, the party lost enough seats to render Gingrich's job untenable. Soon afterward, he lost the speakership. In February 1999, after a short trial, the Senate voted not to convict Clinton on the two articles of impeachment the House had delivered to them. When he left office, two years later, Clinton's popularity rating was a stunning 66 percent, the highest of any outgoing president since Harry Truman.
Abramsky then notes, "A quarter century on, the GOP is engaged in a similar fishing expedition against President Biden, and "it's somewhat easier to see how McCarthy's speakership might end up suffering much the same fate as did Gingrich's in the late '90s."
He adds, "Only eight percent of voters have a very favorable opinion of McCarthy, and another 22 percent have a somewhat favorable view of him. The remaining 70 percent either dislike the man or, despite his being second in line to the presidency after Vice President Kamala Harris, don't know enough about him to have an opinion."
Abramsky emphasizes, "History contains a salutary lesson for McCarthy as to how this could all potentially go terribly wrong for him."
Reprinted with permission from Alternet.