Liz Cheney Drops Out Of Wyoming Senate Race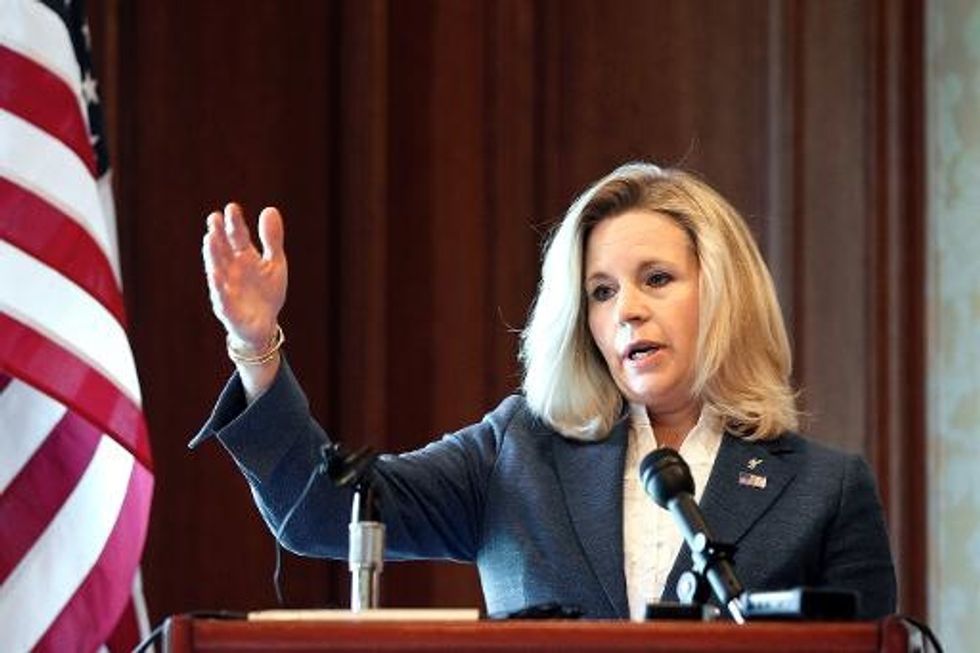 Liz Cheney is now a Senate race drop-out.
Citing "serious health issues," the Senate candidate from Wyoming issued a statement Monday morning confirming that she would be dropping out of the Senate primary against incumbent Mike Enzi (R).
"Serious health issues have recently arisen in our family, and under the circumstances, I have decided to discontinue my campaign," Cheney said on Monday. "My children and their futures were the motivation for our campaign and their health and well-being will always be my overriding priority."
Cheney did not discuss what "serious health issues" her family is experiencing, though it is known that one of her five children suffers from type 1 diabetes.
The reason Cheney offers for her decision, however, is a bit unconvincing considering her downhill race that has kept her behind Enzi in recent polls.
Dick Cheney's daughter upset her own party when she announced she would challenge the conservative Enzi.
Over the summer, Cheney spoke out against Enzi's overwhelming support from the Senate GOP, telling Politico that "Wyoming voters know very well that the Washington establishment is the problem."
However, Cheney proved to be her own obstacle in the race after she spoke out against gay marriage and denounced her own sister's same-sex union.
Her position prompted her sister Mary Cheney and Mary Cheney's partner, Heather Poe, to speak out against the campaign.
Cheney's family members were not the only ones upset; Cheney's decision to speak out against gay marriage received backlash from Democrats echoing Mary Cheney's assertion that Liz is "on on the wrong side of history" and failed to impress Republicans who saw the move as a sign of Cheney's desperation to score conservative support.
The most recent polls conducted last year show Cheney trailing Enzi. Though some speculate that the "serious health issues" Cheney references might relate to her father, there is a good chance Cheney just got sick of holding her breath.