New NBC Poll Shows Most Americans Support Roe Decision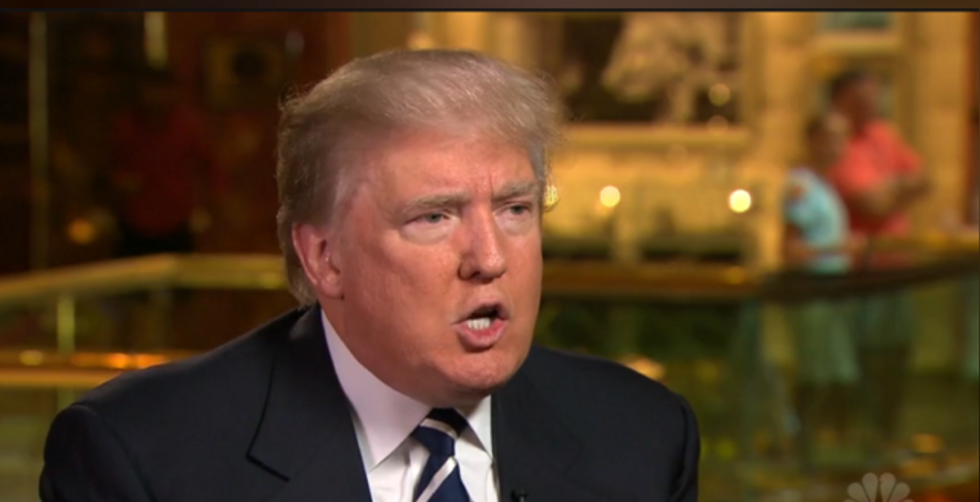 Reprinted with permission from Shareblue.
Most people think abortion is one of the most politically divisive issues of our time. But as it turns out, legal abortion in the U.S. isn't very controversial at all.
A record-high majority of Americans — 71 percent — now say that they do not want the Supreme Court to overturn Roe v. Wade, according to a new NBC/Wall Street Journal poll. Just 23 percent say they want the landmark 1973 decision on abortion to be overturned.
Support is especially high among Democrats (88 percent) and independents (76 percent) — but even 52 of Republicans think Roe v. Wade should be here to stay.
That means more than 7 in 10 Americans, including a majority of Republicans, support a woman's basic constitutional right to safe, legal abortion.
Yet as this news breaks, Roe v. Wade and reproductive freedom are in more danger than ever, as Trump tries to rig the Supreme Court with another ultra-conservative justice.
Since the 2016 campaign, Trump has consistently promised to nominate "pro-life" Supreme Court justices. He has specifically stated, more than once, that he thinks his nominees would overturn Roe v. Wade, which would mean states could once again outlaw abortion.
And true to Trump's promise, his new Supreme Court nominee, Brett Kavanaugh, is very hostile to reproductive rights.
Kavanaugh recently praised the late Chief Justice William Rehnquist for dissenting in Roe v. Wade. He also tried to block a 17-year-old immigrant in detention from accessing an abortion.
Kavanaugh even recently questioned the constitutional merits of ideas the Supreme Court has upheld for decades, including the right to privacy and the separation of church and state.
That means Kavanaugh's appointment could have scary repercussions for birth control access as well as abortion rights — not to mention a whole lot of other freedoms Americans now take for granted.
It's an understatement to point that Kavanaugh's positions are wildly out of line with American opinion. No wonder he's the least popular nominee in decades.
Yes, Americans are pretty evenly divided on whether they personally identify as "pro-life" or "pro-choice" — but those labels have very little to do with whether Americans believe a woman has the legal right to seek an abortion.
And while support for Roe is now at a record high, it's only a few points higher than it has been for the last decade. This overwhelming support for legal abortion services has been pretty consistent.
It's not hard to see why that is. While many people have personal qualms about the morality of abortion, they also recognize that it's barbaric for the government to force a woman to give birth against her will.
Abortion is also much, much safer for a woman than pregnancy and childbirth, which are medically risky no matter what — not to mention painful, expensive and life-altering.
There's no question that Trump's Supreme Court nominee, Kavanaugh, is out of step with American public opinion — and no question that he's a huge threat to women's health.
Published with permission of The American Independent.