'New York Times' Shakeup Unrelated To Pay Or Gender
@AFP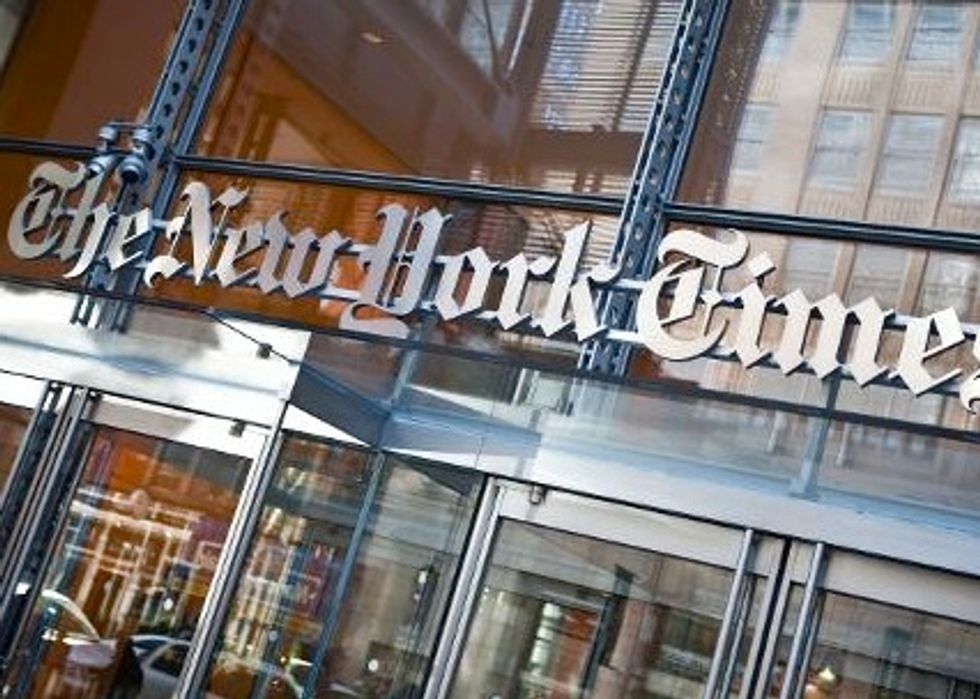 Washington (AFP) – The publisher of the New York Times has denied that the firing of top editor Jill Abramson was linked to a salary dispute or sexism.
The celebrated newspaper's first female executive editor was abruptly let go last week, sparking much debate on the role of women in media and equal pay in the industry.
The prestigious U.S. media group has said Abramson was not paid less than her male counterparts, although some reports have disputed this.
Publisher Arthur Sulzberger, Jr. weighed in on the issue Saturday, calling it "shallow and factually incorrect" to portray portrayal Abramson's dismissal as an example of the unequal treatment of women in the workplace.
"I decided that Jill could no longer remain as executive editor for reasons having nothing to do with pay or gender," he said in the memo to staff members that was made public.
"As publisher, my paramount duty is to ensure the continued quality and success of The New York Times. Jill is an outstanding journalist and editor, but with great regret, I concluded that her management of the newsroom was simply not working out."
Following word of Abramson's departure, the New Yorker, for one, cited unnamed sources as saying that she quit after a confrontation over her salary, said to be lower than Bill Keller, her predecessor as executive editor and previously managing editor.
Sulzberger hit back in his statement, saying Abramson's compensation package was "comparable" with Keller's.
"In fact, by her last full year as executive editor, it was more than 10 percent higher than his," he said.
Abramson was appointed to head the 160-year-old paper in 2011 and led it through a period during which it was seen as having weathered the transition to digital better than many competitors.
She was replaced by managing editor Dean Baquet, who becomes the first African American to hold the prestigious post.
The ongoing controversy surrounding Abramson's ouster comes amid a recently leaked internal report about The Times' apparent struggle to adapt to the digital era.
"We have always cared about the reach and impact of our work, but we haven't done enough to crack that code in the digital era," said the report, a copy of which was obtained and made public by BuzzFeed.
Dated March 24, the document notes that the publication has seen its readership slip significantly over the past year — not only on its website but also on its smartphone apps, a development it called "an extremely worrying sign on a growing platform."
"The Times needs to pursue smart new strategies for growing our audience," it said. "The urgency is only growing because digital media is getting more crowded, better funded and far more innovative."
The report specifically mentions relatively recent competitors such as BuzzFeed and The Huffington Post, noting "they are succeeding because of their sophisticated social, search and community-building tools and strategies, and often in spite of their content."
The report suggests a number of ways to better adapt to the new era, including creating a "newsroom strategy team" and beefing up collaboration with the business side to improve the paper's digital interface.
AFP Photo/Ramin Talaie