Oath Keeper Threatened Pence's Life Before January 6 Riot
@alexvhenderson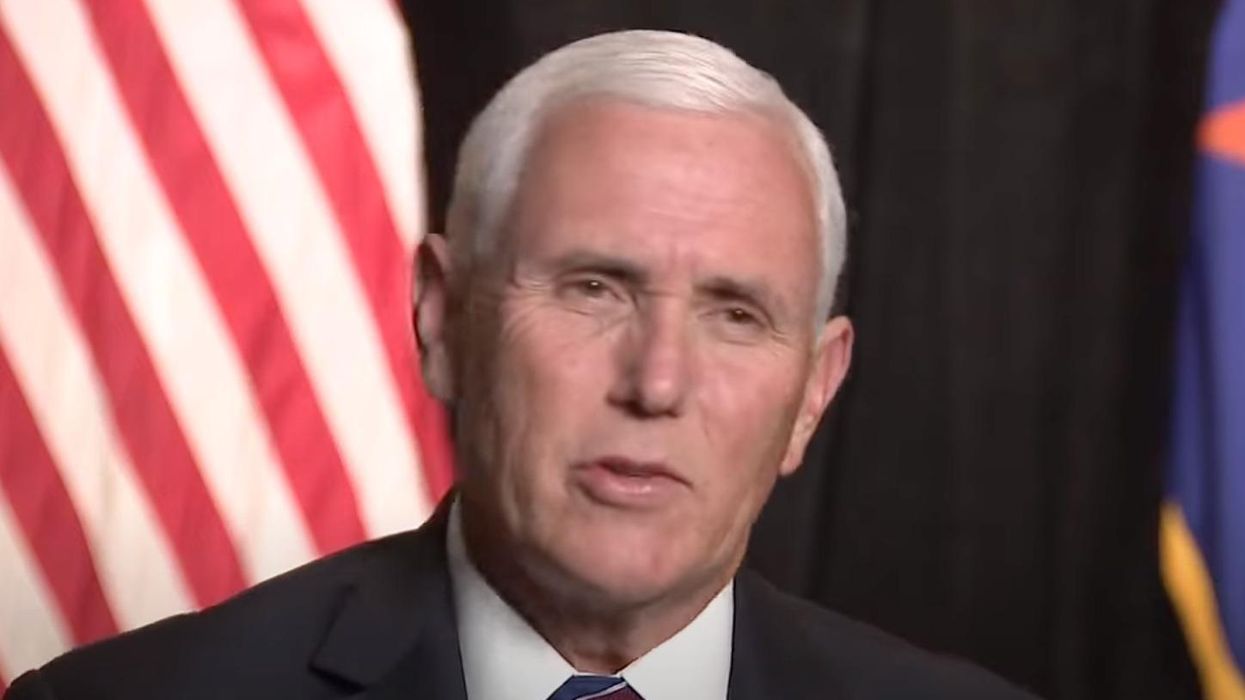 Youtube Screenshot
When far-right supporters of then-President Donald Trump attacked the U.S. Capitol Building on January 6, 2021, they were not only angry with Democrats, but also with Republicans they believed had betrayed Trump — including then-Vice President Mike Pence. Crowds of Trump supporters chanted, "Hang Mike Pence, hang Mike Pence" that day, and some of them even set up a gallows outside the Capitol.
But the danger that Pence faced did not start on January 6. Journalist Pilar Melendez, in an article published by the Daily Beast on October 14, reports that a pro-Trump member of the Oath Keepers was threatening violence against Pence even before that.
Evidence presented in a courtroom on October 14, according to Melendez, revealed that Oath Keeper Thomas Caldwell threatened Pence with violence in a text message dated January 1, 2021. Caldwell said of the then-vice president, "If he hopes to live till Friday, he better stand tall."
As members of the Oath Keepers, QAnon, the Proud Boys and other far-right groups saw it, Pence let Trump down when he said he did not have the authority to overturn the 2020 presidential election results.
In a December 2020 message, according to Melendez, Caldwell said, "It begins for real Jan 5 and 6 in Washington DC when we mobilize in the streets. Let them try to certify some crud on Capitol Hill with a million or more patriots in the streets. This kettle is set to boil."
Reprinted with permission from Alternet.