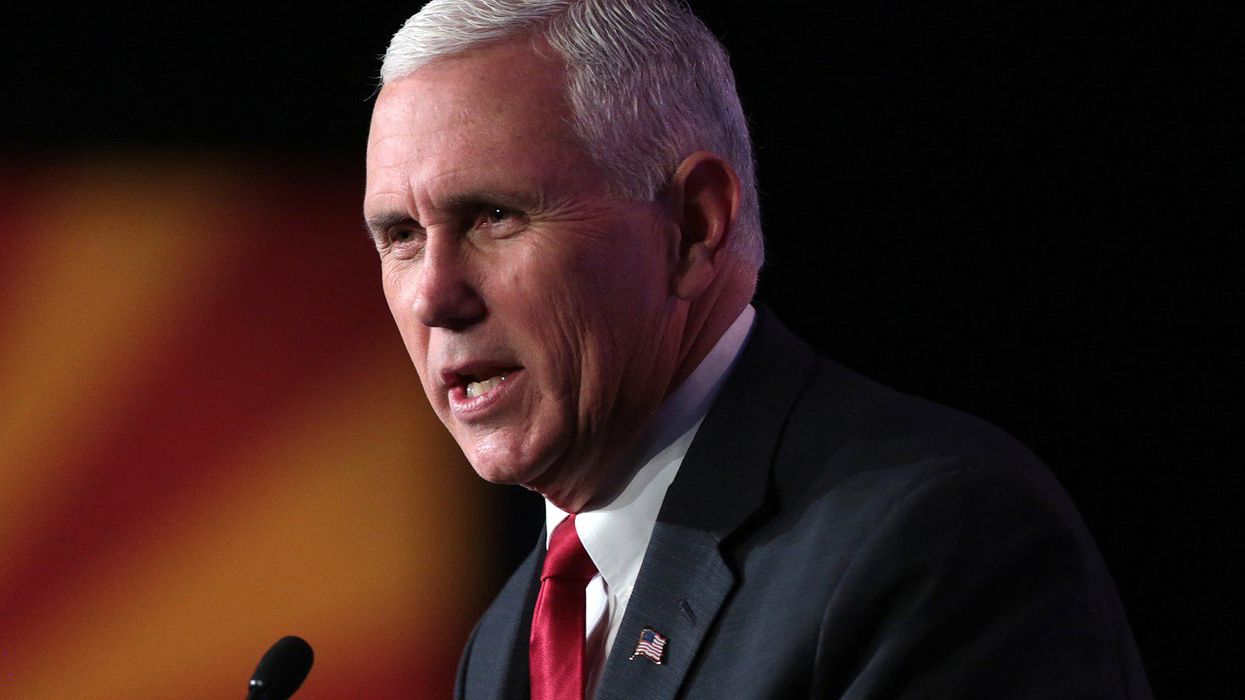 Special counsel Jack Smith was in the room when former Vice President Mike Pence testified before a federal grand jury investigating former President Donald Trump's efforts to subvert the 2020 election last week, CNN reported Wednesday.
Pence's closed-door testimony marked a critical juncture in the Justice Department's long-running January 6 probe. It was also the first time in modern history that a vice president was compelled to testify against their ex-boss.
Pence testified for over five hours at the E. Barrett Prettyman Federal Courthouse, offering prosecutors a crucial and clear insight into confidential discussions within the Oval Office in the lead-up to the January 6, 2021 insurrection, when a mob of Trump supporters stormed the U.S. Capitol to stop the certification of President Joe Biden's victory.
CNN stated that Pence and Smith had a "respectful" interaction at the courthouse and that the former vice president's testimony was "likely to elicit a strong negative reaction from his former boss."
Trump has repeatedly lashed out at Pence and Smith in angry posts on his Truth Social platform and labeled the January 6 probe a political hit job engineered by his enemies to hamper his 2024 presidential ambitions.
Trump's legal team expended significant effort in court to prevent Pence's testimony, which Smith subpoenaed in February, by asserting executive privilege — a legal doctrine shielding the president and other executive branch officials from surrendering documents or information to Congress or the courts.
A top federal judge in Washington, D.C., rejected that argument in late March and ordered Pence to answer questions concerning any illegal actions Trump took in a bid to retain power despite losing the election.
Pence's legal team didn't appeal the ruling, but Trump's lawyers approached the appeals court to stay the federal judge's decision. However, a three-judge panel of the court, one of who Trump appointed, rejected the effort.
Smith, appointed by the DOJ iast November, is also overseeing the federal probe into Trump's illegal retention and potential mishandling of classified documents, boxes of which federal agents carted away from Trump's Mar-a-Lago residence when it executed a search warrant there last August.
However, the January 6 and classified documents investigations are only two facets of Trump's legal trouble. The former president is embroiled in a civil trial in Manhattan for allegedly raping advice columnist E Jean Carroll in the mid-1990s. Trump also faces 34 class E felonies in New York City, levied on him by Manhattan district attorney Alvin Bragg in connection with alleged hush money payments to adult film star Stormy Daniels.
Also in the cards for Trump is a Georgia district attorney Fani Willis's investigation into his efforts to overturn the 2020 presidential election results in the state, as well as a $250 million civil fraud lawsuit filed by New York's attorney general, Letitia James, accusing Trump and his three adult children of engaging in "years of financial fraud."
Trump has since denied all allegations of wrongdoing and branded Pence "a pussy"; Carroll a "whack job" who's "not my type"; Daniels, "horseface"; Bragg, "an animal"; Willis, who is Black, "racist"; and Smith, "a Trump Hating THUG."