Obama To Netanyahu: 'Tough' Decisions Needed On Peace
@AFP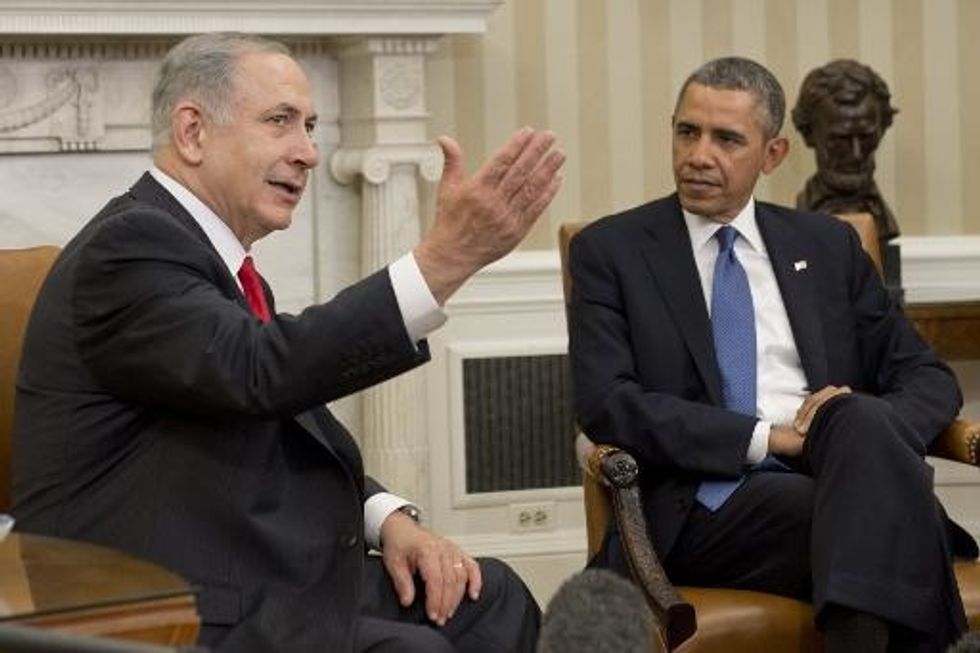 Washington (AFP) – Israel needs to make some tough decisions in order to find peace with the Palestinians, U.S. President Barack Obama warned Benjamin Netanyahu in talks at the White House on Monday.
But the Israeli prime minister insisted that the Jewish state had already done its part for peace, while the Palestinians had not.
Israel and the Palestinians have been engaged in seven months of direct peace talks which are due to expire at the end of April, and decision time is at hand, Obama said.
The deadline, he said "is coming near and some tough decisions are going to have to be made."
But Netanyahu, who has pledged to stand firm on Israel's vital interests and to withstand U.S. pressure, told him it is the Palestinians who need to act.
"Israel has been doing its part, I regret to say the Palestinians haven't," he retorted, claiming Israel had "uprooted entire settlements" and released hundreds of Palestinian "terrorists."
Ignoring Obama's appeal, Netanyahu said the highest priority for Israel and the United States was not the peace process but preventing Iran from obtaining a military nuclear capacity.
The "greatest challenge, undoubtably, is preventing Iran from acquiring the capacity to make nuclear weapons," he said.
The way to do that was by preventing Iran from enriching uranium and for it to fully dismantle its military nuclear installations, he argued.
Netanyahu came to Washington keen to impress his concerns on Obama about the ongoing talks between world powers and Iran in a bid to roll back its contested nuclear program.
AFP Photo/Saul Loeb