Poll: Obama's Approval Rating Plummets To Lowest Level Since 2011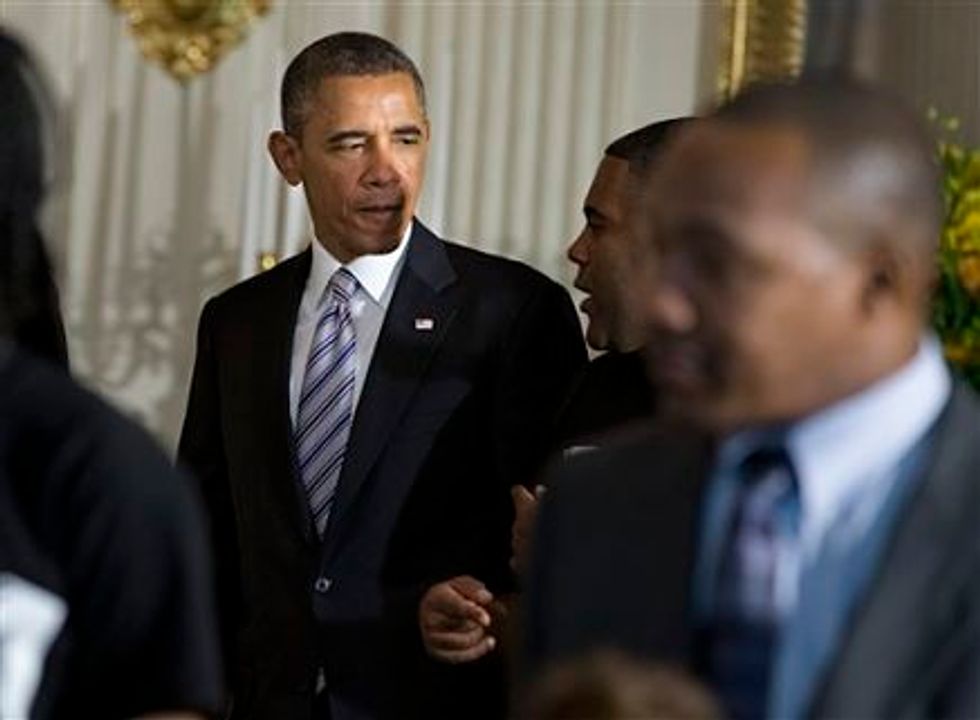 According to a new CNN/ORC poll, President Barack Obama's approval rating has plummeted a net 8 percent over the past month, and now stands at its lowest level since September 2011.
The poll finds that 54 percent of Americans now disapprove of the president's job performance, while just 45 percent approve — 1 percent have no opinion.
According to the poll, 50 percent of Americans say that Obama is not honest and trustworthy, while 49 percent say that he is; this is the first time in Obama's presidency that CNN has found a majority distrusting the president. This decline may well have been driven by the recent revelations about the government's surveillance of U.S. citizens, of which respondents disapprove by a 61 to 35 percent margin.
"It is clear that revelations about NSA surveillance programs have damaged Obama's standing with the public, although older controversies like the IRS matter may have begun to take their toll as well," CNN polling director Keating Holland said.
Despite the public's general disapproval of government surveillance, however, respondents were more conflicted about the administration's specific policies. The poll finds that Americans approve of the government collecting and analyzing phone records by a 51 to 48 percent margin, and approve of the government collecting and analyzing internet records by a 66 to 33 percent margin. While 43 percent say that the Obama administration has gone too far in restricting people's civil liberties in order to fight terrorism, 38 percent say it has been about right, and 17 percent say it has not gone far enough.
The poll, which sampled 1,014 adults from June 11 to 13 and has a +/- 3 percent margin of error, is an outlier among other surveys of the president's approval rating. According to the Real Clear Politics poll average, Obama's approval sits at 46.4 percent, with 48.3 percent disapproving.
The full results of the CNN-ORC poll can be viewed here.
AP Photo/Evan Vucci