RFK Jr. Promoted Antisemitic Streamer Who Claims 'Hitler Was A Rothschild' (VIDEO)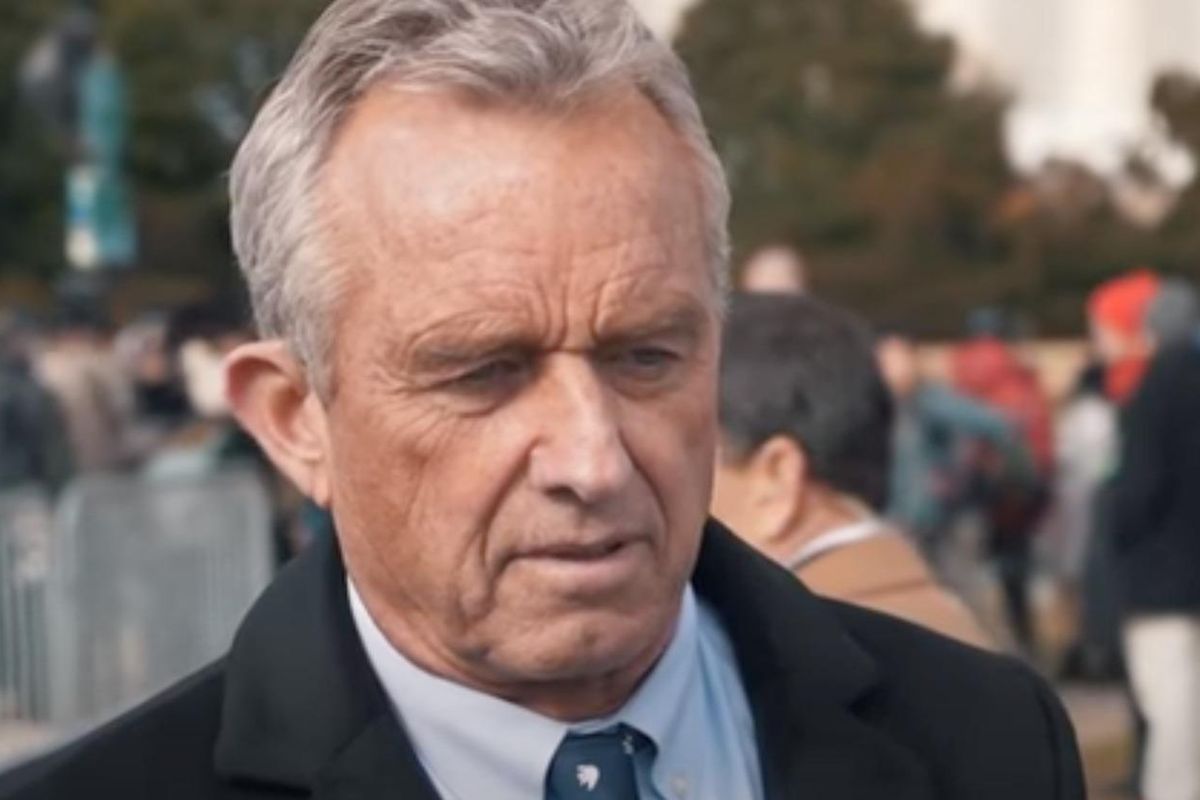 Robert F. Kennedy Jr. and his organization Children's Health Defense are fans and promoters of James Corbett, a Sandy Hook and 9/11 conspiracy theorist who has claimed that "Hitler was a Rothschild" and "Hitler and the Nazis were one hundred percent completely and utterly set up … by the international banking community and the international crony capitalists."
Kennedy has thanked Corbett for his supposedly "extraordinary work for keeping the public informed," and Kennedy's anti-vaccine group has featured Corbett in numerous videos and at a recent symposium.
Trump and several associates have been praising Kennedy's presidential campaign, with longtime Trump adviser Roger Stone stating that the Democrat's candidacy will help "soften Joe Biden up for his defeat by Donald Trump." Right-wing media figures, including former senior Trump adviser Steve Bannon, have also been propping up his candidacy.
JAMES CORBETT (HOST): After writing a series of articles documenting the discrepancies and outright lies in the official narrative of the Sandy Hook shooting, professor James Tracy of Florida Atlantic University shot to international attention when the establishment media began covering his work. Now Dr. Tracey is left trying to explain the misinterpretations, lies, and soundbites that the mainstream media is using to discredit his work.
Corbett later claimed that there were "inconsistencies" in the shooting, inviting Tracy to speculate by stating: "So for people who are really hearing about these inconsistencies and problems for the first time, perhaps we could just go over some of the most glaring inconsistencies that you've seen in the reporting on Sandy Hook."
Corbett is a frequent promoter of 9/11 conspiracy theories. Corbett has been heavily involved in the 9/11 conspiracy theory movement. He has produced content purporting to show that the terrorist attack was actually a "false flag" event and "the official story of 9/11 is a lie." He also appears at "9/11 truth" events, where he speaks as a purported expert on what supposedly actually happened.
Corbett is also a promoter of the "dancing Israelis" 9/11 conspiracy theory, which has been spread online in antisemitic circles. He produced a video titled "9/11 Suspects: Dancing Israelis" and claimed: "In a world of true justice, the dancing Israelis and other Israeli spies with insider advance knowledge of the 9/11 attacks, who openly celebrated those attacks, would be the targets of the 'war on terror,' not its beneficiaries."
Reprinted with permission from Media Matters.