Republicans Who Got Pandemic Debt Relief Now Demand Students Repay Loans
@MJBoddie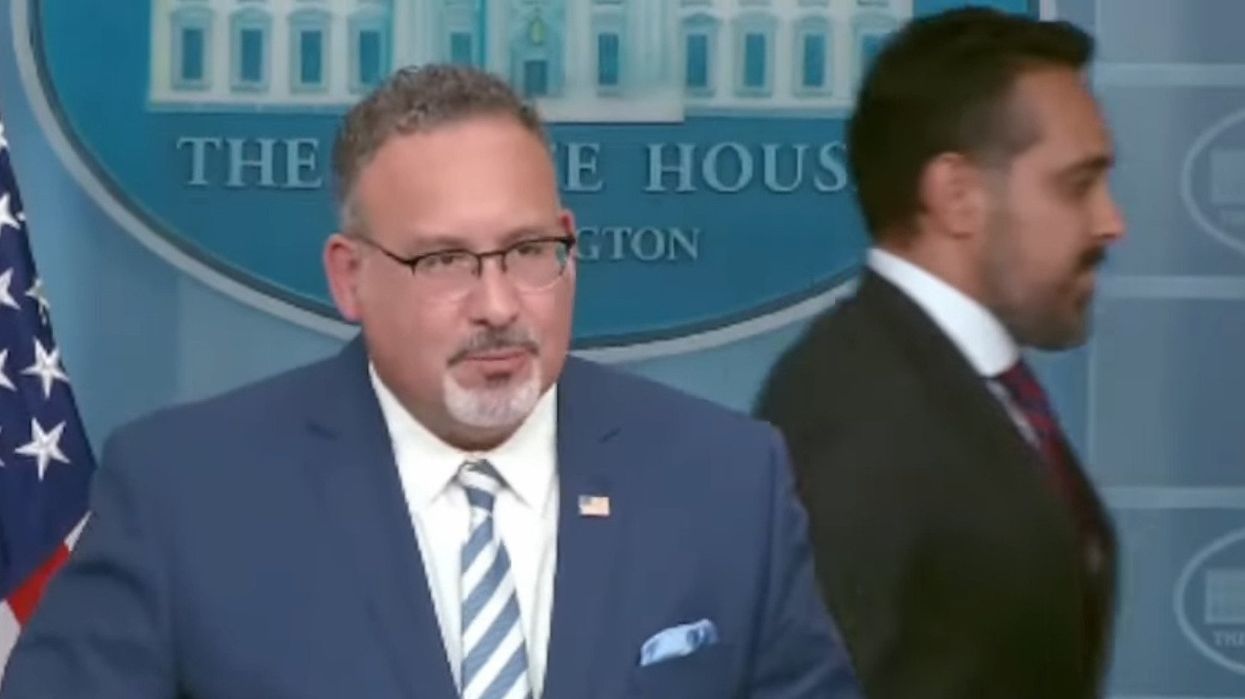 After the U.S. Supreme Court ruled against President Joe Biden's student loan debt relief plan Friday, Secretary of Education Miguel Cordona strongly criticized the hypocrisy of the Republican party's celebration of the decision.
Several GOP leaders publicly praised the court's decision to reject the plan that would have eliminated up to $20,000 in student loan debt for borrowers, including former Vice President Mike Pence.
According to CNBC, the 2024 GOP candidate said, "I am honored to have played a role in appointing three of the justices that ensured today's welcomed decision," while his presidential race opponent, Senator Tim Scott (R-SC), called Biden's plan "illegal and immoral."
During the White House press conference following the court's decision, Cardona said, "Today, the court substituted itself for congress. It's outrageous to me that Republicans in Congress and state offices fought so hard against a program that would have helped millions of their own constituents.They had no problem handing trillion dollar tax cuts to big corporations and the super-wealthy, and many had no problems accepting millions of dollars in forgiven pandemic loans."

He continued, "Senator Markwayne Mullin from Oklahoma had more than $1.4 million in pandemic loans forgiven. He represents 489,000 eligible borrowers that were turned down today. Representative Brett Guthrie from Kentucky had more than $4.4 million forgiven. He represents more than 90,000 eligible borrowers that were turned down today. Representative Marjorie Taylor Greene from Georgia had more than $180,000 forgiven. She represents more than 91,800 borrowers who were turned down today."
Watch Mediaite's video below or at this link.
Reprinted with permission from Alternet.